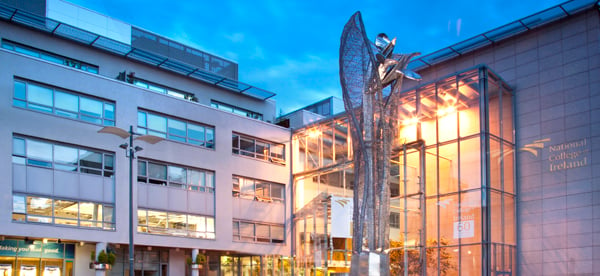 To progress in your career you may decide the time is right to look at part-time Masters courses.
For many students this will be a big investment in time and money and they will hope to persuade their employer to support them. If you want your employer to pay your student fees or support you with time off for study, how should you pitch them the idea? Here are some tips to help persuade your employer to support you and pay for or at least contribute to your part-time course.
Step 1: Walk the walk before you talk the talk
For many employers one of the primary reasons for funding part-time courses is to attract and retain quality employees. It follows that one of the best ways to get your course funded is to be, well quality talent. This means performing excellently in the job you are in. If this is the case you can then point out how you can develop within the business and grow into new roles and how some education and training can help you do this. Use that annual review conversation but don't leave it to a once a year chat. Have regular communication with your employer about your career plans.
Step 2: Know your stuff
Know in detail about the course you are pitching and its benefits over other possible Masters courses. There are lots of part-time Masters courses in Dublin so do the research. This shows you are serious and will allow you to make the case.
Step 3: Sell the sizzle - what's in it for them!
Ok, so one of these Masters courses might help you - but what about the firm. Sell benefits. In some businesses a member of staff having a particular qualification or professional certification may go down well with customers. For example in information technology if you have particular professional certifications in something like SAP, Cisco or Microsoft this can be really worthwhile. Another benefit might be that you will doing something useful. Most of the Masters programmes at National College of Ireland have a work related project as part of them. This project could be something that your employer needs to do as part of the development of the organisation. For example if you are in human resources and you want to do a Masters in HRM your college project could be around performance management systems which might tie in with your employer wanting to bring in a new performance management system.
Step 4: Manage Objections.
Finance might be one objection. Many third level institutions will offer flexible payment methods and invoicing options for your employer. If an employer knows that they can spread the cost or allocate it over a couple of budget periods. it may make a difference. Time might be another issue so work out how you can manage your work and full or part-time masters courses scheduling.
Most employers will be happy to support employees who are looking to do a college course or part-time masters. You could also direct them to our short video testimonials from previous students, demonstrating how they have benefited their employers through studying a part-time course.
Questions? Feedback? Leave us a comment below. All commenters on NCI's blog get added to a raffle, to win a weekend away!