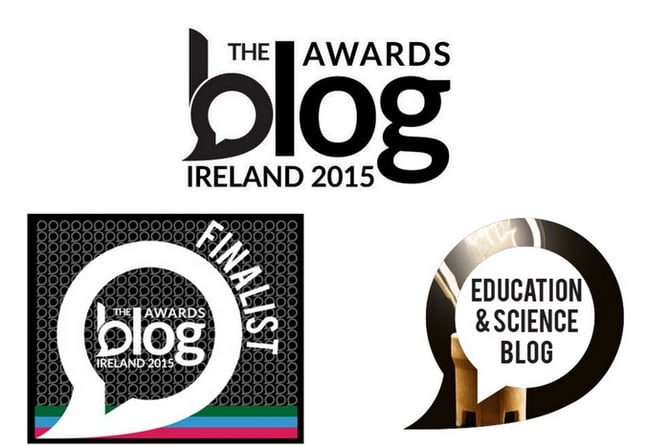 Well, this has put a big ol' smile on our faces for the week ahead! The National College of Ireland blog – yep, the one you're reading right now – has been selected as a finalist in the 2015 Blog Awards.
Thanks so much to everyone who took the time to vote for us: 30% of the overall vote was accounted for by the public, with the remaining 70% being determined by a panel of judges, and we really appreciate the support. Our blog covers a wide range of topics from student tips and the Irish educational system to careers advice and stress management and we are thrilled to receive this recognition of the site.
We're one of 8 finalists in the Company section of the Education & Science category (check out the full finalist list here) and we're in great company with myUCDblog and the DCU Business School blog also making the cut. Congratulations to all of the finalists – we look forward to meeting you at the awards ceremony on Thursday October 22nd at the Tivoli Theatre, Dublin.
In the meantime, please leave a comment to let us know what type of content most interests you and what you'd love to see more of – remember, every commenter on the blog will be entered into a draw in December, to win a luxury weekend for two at an Irish hotel.