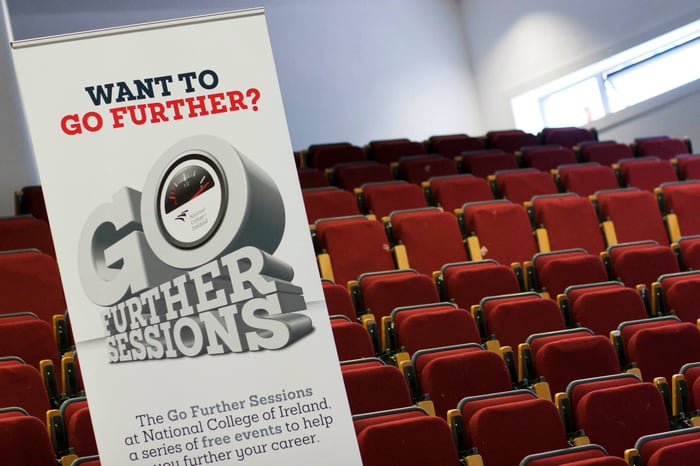 Missed out on NCI's recent events, the Go Further sessions? Not to worry, we've got the highlights here on video for you, to catch up on at your leisure.
The event series was aimed at professionals seeking to progress in their education and career. Working with industry partners, we looked at trends and opportunities in the areas of technology, data, digital and marketing – all areas of expertise at National College of Ireland.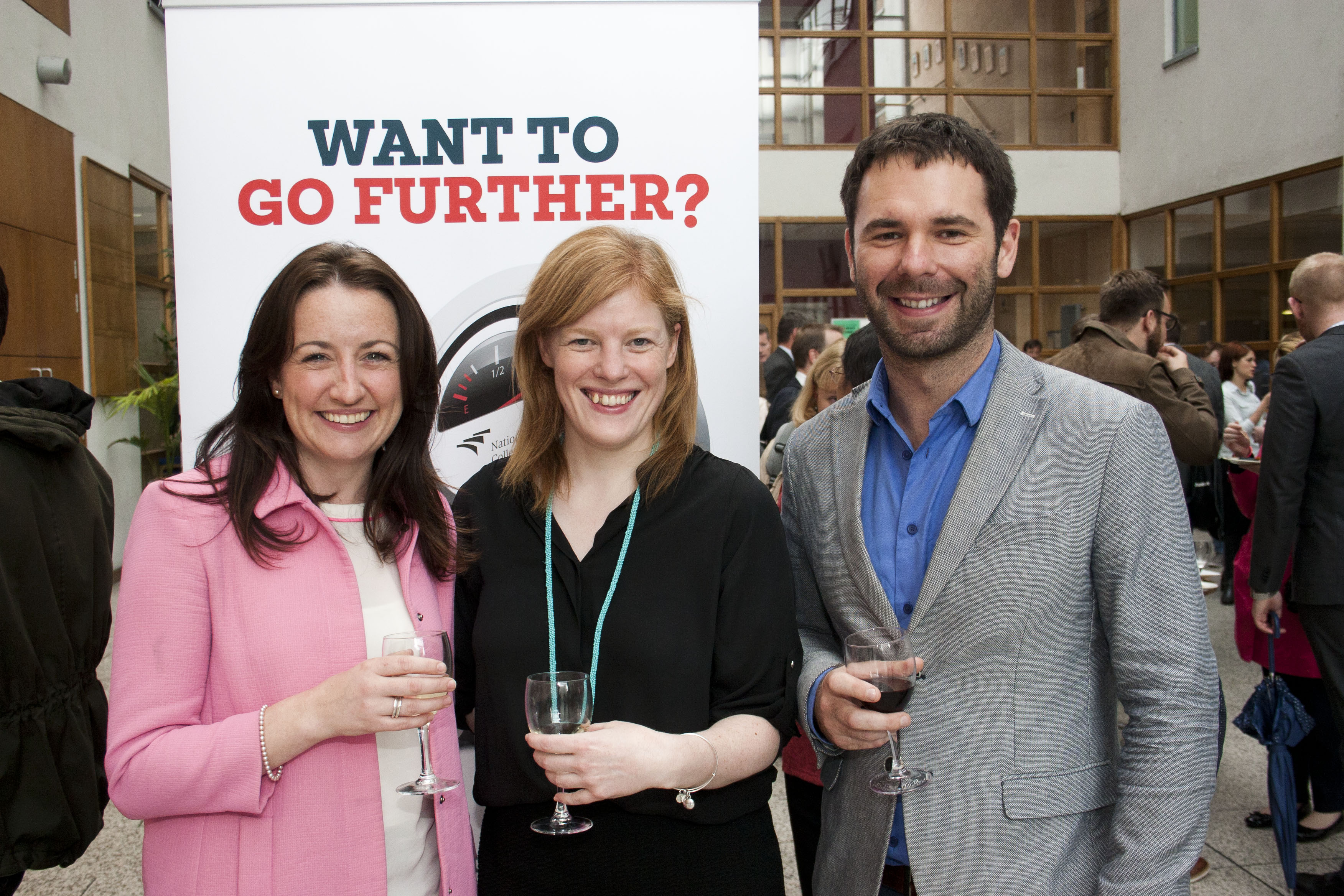 The first event focused on the power of technology, with speakers from Microsoft Ireland. Michael Meagher, who works with Microsoft's Developer Experience team, talked about the the pace at which the industry is moving and the opportunities that exist for a lasting career in the IT industry. Niall Moran, a technical evangelist for Microsoft, demystified the Internet of Things (see him in action below) while Stephen Howell, also with the Developer Experience team, walked the audience through building an app in 20 minutes.
If you're interested in learning more about these topics, check out NCI's courses in the School of Computing, which include a Certificate in the Internet of Things.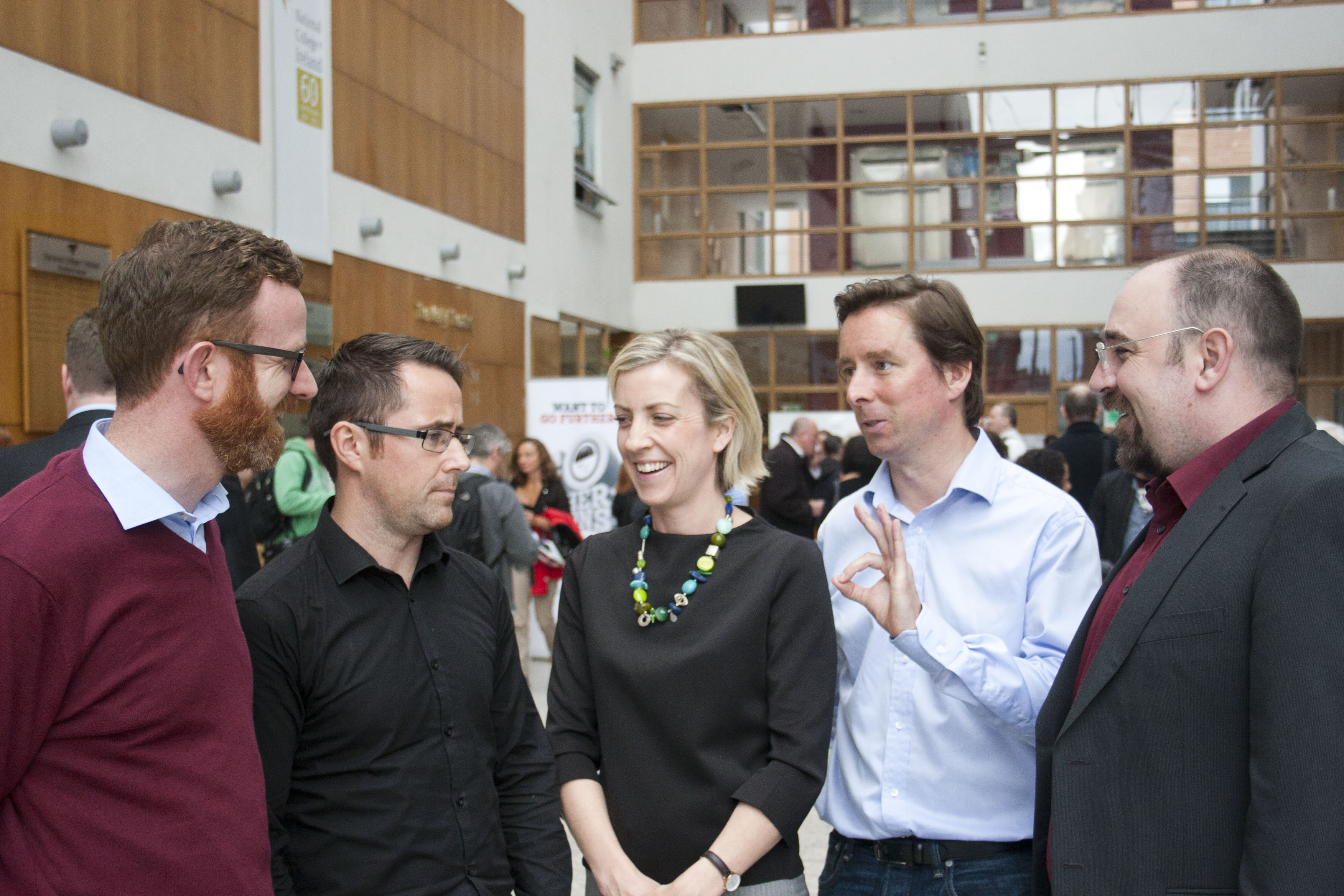 At the second event, journalists and data scientists from Independent News & Media shared insights into publishing and the future of the industry. Dr Mick Kerrigan, Principal Data Scientist at INM, discussed the rich data that the digital channel provides about customer behaviour, and how INM has incorporated this data to make data-driven decisions on a day-to-day basis. Paul Melia, Environment Editor at the Irish Independent, discussed how data is increasingly being used to provide stories and content for readers, both in print and online – watch the video below for some fascinating examples.
Mitchell O'Gorman, Campaign Manager at INM, talked about how digital advancements have allowed media organisations to bring advertisers and audiences together in more insightful and innovative ways. Finally Adrian Weckler, group technology editor of Independent News & Media, spoke about the technological challenges facing the media, and what some leading companies are doing about it.
If you're interested in these areas, check out NCI's Certificate in Digital Marketing, or the MSc in Data Analytics.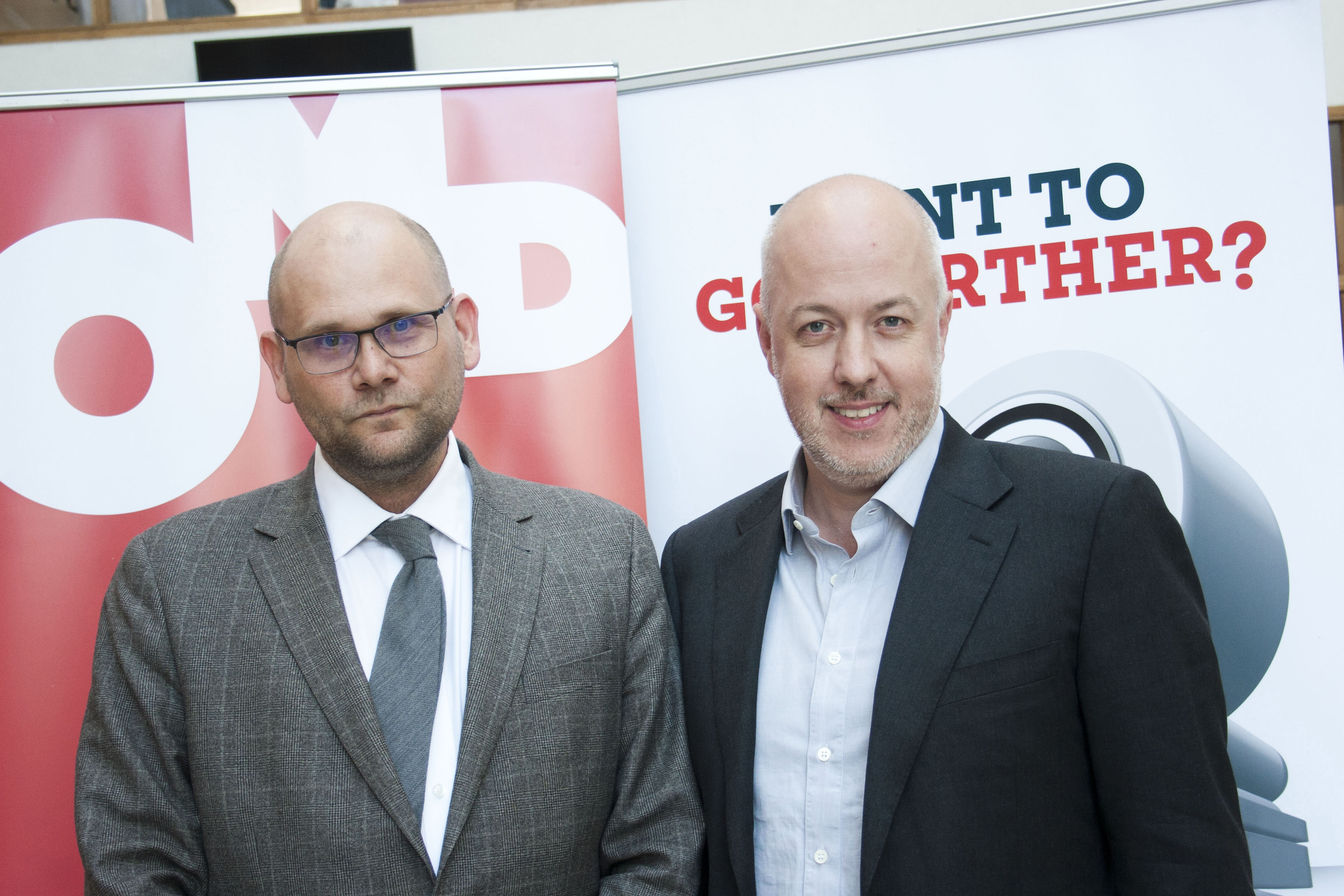 The third and final event in the series looked at the future of marketing with Tim Griffiths, MD of OMD Ireland, setting the scene by talking about marketing today before Jean-Paul Edwards, Strategy and Product Development Director at OMD Europe, gave us an in-depth look into the future of marketing and the skills and areas that will be in high demand. NCI's BA Honours in Marketing Practice or MSc in Marketing are good choices if you'd like to progress your career in marketing.
If you'd like to delve deeper into any of these topics, please come and talk to us at one of our summer open events. For more on the Go Further series, check out the NCI YouTube Channel, where you'll find highlight videos for all speakers. And to be first to hear of future events at National College of Ireland, make sure you sign up to our events invitation list. We run a number of events that are aimed at helping you progress in your education and career. If there are specific topics you'd like us to cover, leave us a comment and let us know.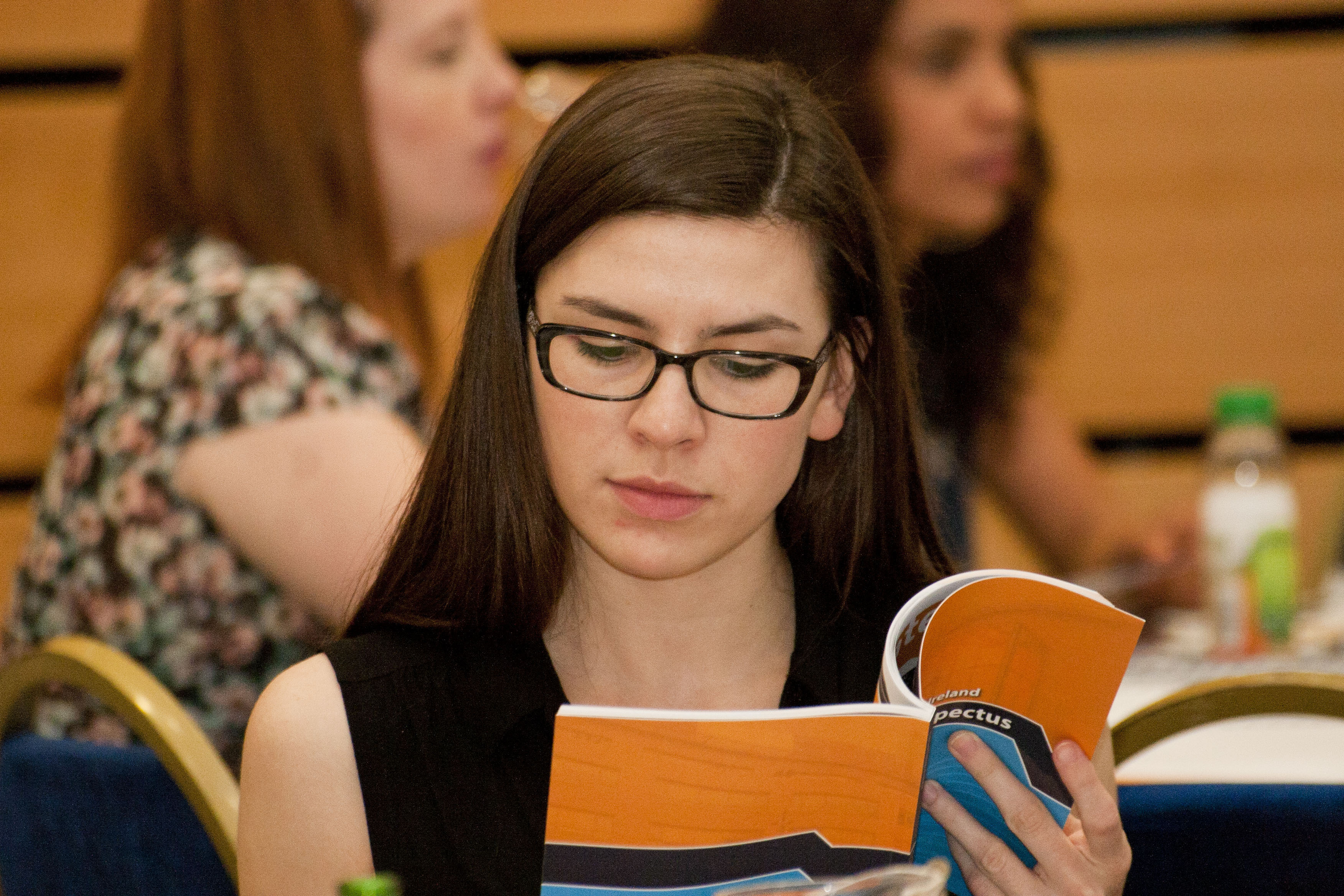 NCI would like to say a particular thank you to our partners in these events: Microsoft, Independent News and Media and OMD. These industry partnerships are really important to the college and are just one of the factors that sets NCI apart: it informs the type of courses we deliver and how we deliver them too, using a blend of academics and industry practitioners for an education that's practical and designed for the real world. Check out some more reasons to choose National College of Ireland.
Questions? Feedback? Leave us a comment below. All commenters on NCI's blog get added to a raffle, to win a weekend away!