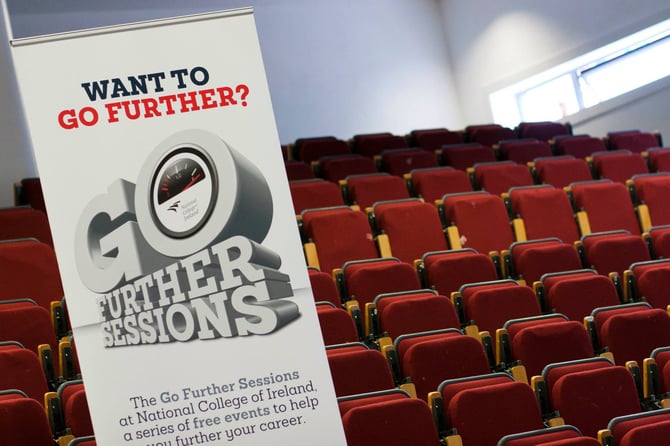 Missed out on NCI's recent events, the Go Further sessions? Not to worry, you can catch the highlights here.
The event series, now in its second year, is aimed at professionals seeking to progress in their education and career. Working with industry partners, we looked at trends and opportunities in the areas of data, cybersecurity, marketing, and HR – all areas of expertise at National College of Ireland.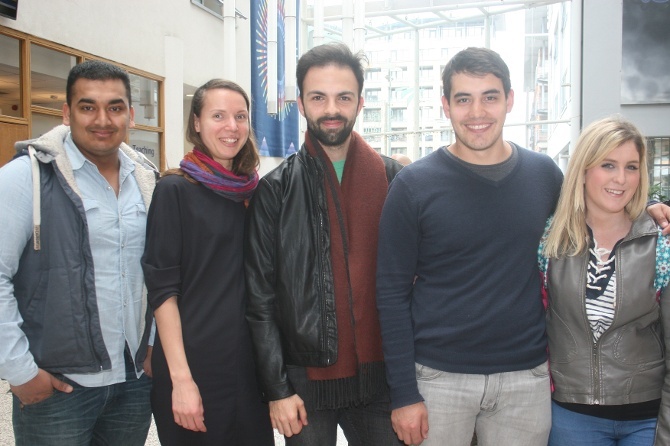 The series kicked off with a look at the trends and opportunities in the Data Analytics industry. Edward McDonnell, from the Centre for Applied Data Analytics Research, opened the evening with a discussion on the importance of data visualization. Edward - who holds a Ph.D. in artificial intelligence, his research winning 5 national awards in the U.K - stressed that the correct presentation of data is of the utmost importance. Tim Farmer, Johan Sand and Tom Harper were also on hand to discuss important issues surrounding the future of Data Analytics.
If you're interested in learning more about these topics, check out NCI's courses in the School of Computing, which include the MSc in Data Analytics.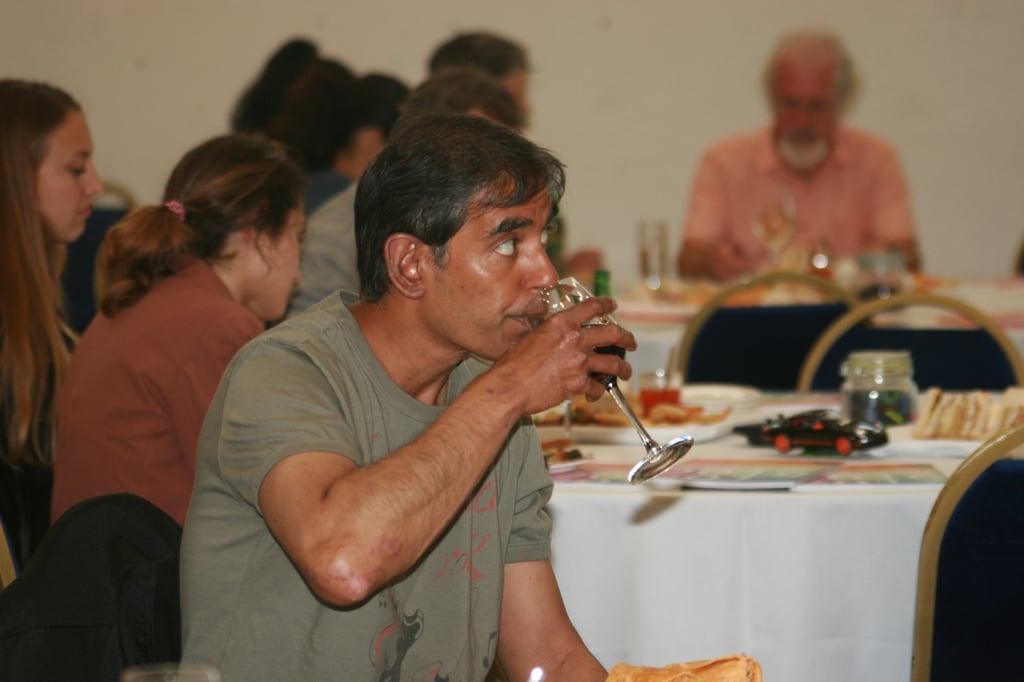 The second event in the series looked at the future of marketing with Meadhbh Quinn from Virgin Media speaking about rebranding, before Luke Halpin addressed the audience on marketing from a start-up point of view. NCI's BA Honours in Marketing Practice or MSc in Marketing are good choices if you'd like to progress your career in marketing.
At the third event, NCI alumni Owen Pendlebury and Niamh Vianney Muldoon, now experts in the cybersecurity field, discussed their roles and how they protect data for businesses. Pearse Ryan from Arthur Cox, an associate lecturer with NCI, talked around the legal implications. Also on hand was John Mooney, security and crime correspondent for the Sunday Times to discuss cyber criminality and how investigative journalism has changed in the era of technology.
If you're interested in this area, check out NCI's MSc in Cybersecurity.
The fourth and final event in the series looked at the area of HR. Speakers included Louisa Meehan from Woodview HRM, who set the scene by talking about the importance of employer branding. Valarie Daunt from Deloitte gave us an in-depth look at the integration of technology and HR.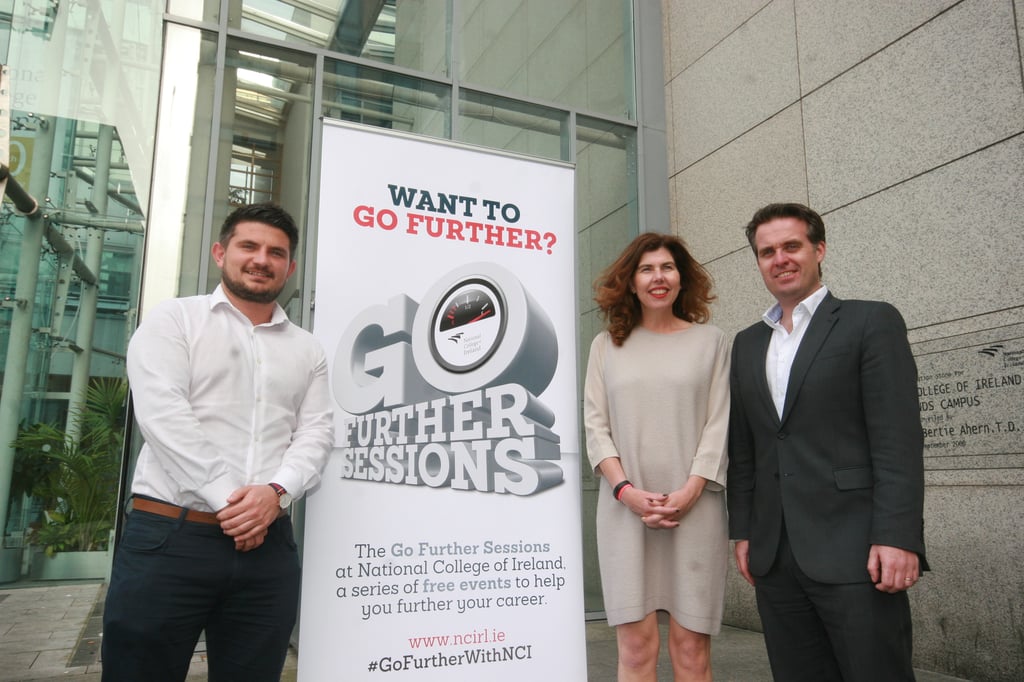 If you'd like to delve deeper into any of these topics, please come and talk to us at one of our summer open events. For more on the Go Further series, check out the NCI YouTube Channel, where you'll find highlight videos for all speakers. And to be first to hear of future events at National College of Ireland, make sure you sign up to our events invitation list. We run a number of events that are aimed at helping you progress in your education and career. If there are specific topics you'd like us to cover, leave us a comment and let us know.
Questions? Feedback? Leave us a comment below. All commenters on NCI's blog get added to a raffle, to win a weekend away!