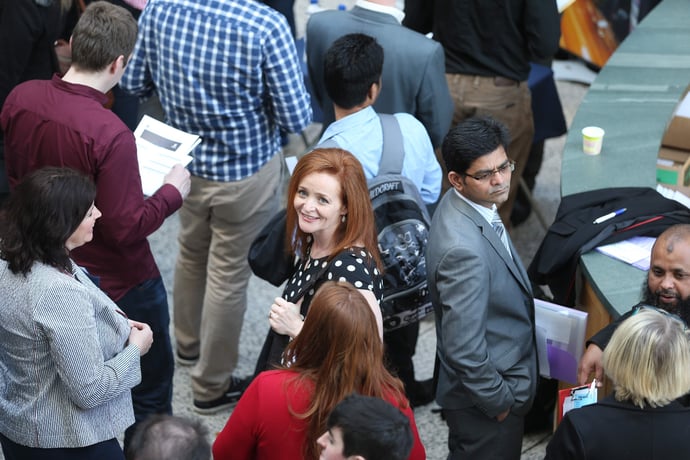 A fortnight ago, NCI held its IT Careers Fair in which Ireland's best companies came to show their wares
For large domestic and international multinational corporations, Careers Fairs are important times in the recruitment calendar. In a nutshell, they scope the up and coming students of Ireland's premier colleges and universities. NCI, due to its enviable position in the careers market, naturally attracted such hungry IT companies to its annual careers fair. With dozens of companies in attendance, this event, again, was one to remember. The companies that attended included:
- SQS
- Dell
- Ericsson
- Globoforce
- Dedcert
- Deloitte
- Guidewire
Questions? Feedback? Leave us a comment below. All commenters on NCI's blog get added to a raffle, to win a weekend away!