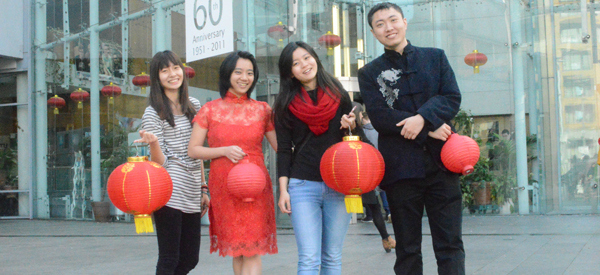 Out with the year of the horse, in with the sheep.
It is the year of the yang (meaning sheep in Mandarin) for our Chinese friends here in National College of Ireland. It is the biggest event in the Chinese Calendar and this is expressed by a startling fact discovered by a Chinese company: 1,032 is the number of train tickets for CNY that were purchased online every second for a brief period in December in China before they sold out.
Yes you heard it right. 1032.
So what's the Chinese Calendar?
And why a sheep? It sounds strange. The Chinese zodiac is a calendar system originating in the Han dynasty, which names each of the years in its 12-year cycle after an animal: the rat, ox, tiger, rabbit, dragon, snake, horse, goat, monkey, rooster, dog and pig, in that order.
According to the system, the universe is made up of five elements – earth, water, fire, wood and metal – which interact with the 12 animals, resulting in the specific character of the year ahead. People born in the year of the sheep are said to be a bit like sheep: calm, gentle and peaceful - they love a good cup of tea!
NCI extends a warm 'Happy New Year' to all of the Chinese students studying in Dublin this year, or Kung Hei Fat Choi as they say themselves!
NCI is full of handy resources on life as an international student in NCI. So why not read Vishwajeet's success story and his experiences of studying in Europe or the time Benjamin visited Dublin Zoo as part of our International Blogging Initiative.
Questions? Feedback? Leave us a comment below. All commenters on NCI's blog get added to a raffle, to win a weekend away!