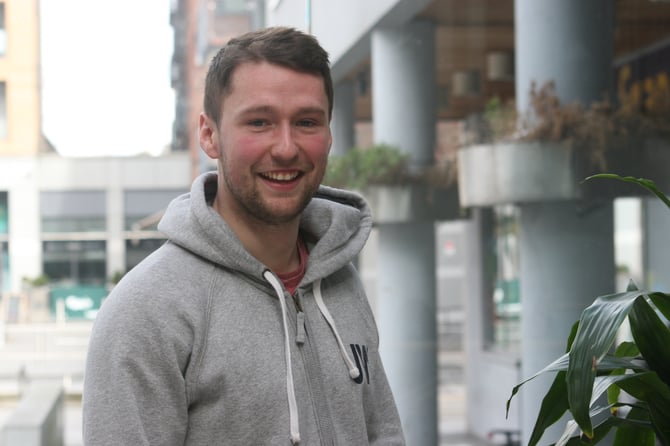 Congratulations to NCI's very own 1st year Business student Bob McKenna, who has been added to the Irish College and Universities most recent match day soccer squad.
Bob, a former League of Ireland star from Skerries, was selected along with seven other NCI students to attend an initial trial for the national team. He was the only one who received a call back to attend a friendly against Wexford youths, a game in which he went on to score in a 3-1 defeat. His impressive display on the day was enough to secure his name in the most recent match day squad.
Speaking about his selection Bob said "It's a great opportunity to compete with the best players from third level colleges around Ireland and the chance to represent NCI at international level is just great". Bob initially attended Lake Tahoe College in America on a two year scholarship before an injury forced him to return. "I was heartbroken when I got injured and had to leave the US, but it allowed me to focus on my education and I applied to NCI" he explained. "My time here has been brilliant, I find the small community great and it's really easy to make friends. The lads on the soccer team have been slagging me calling me "Big time" but it's great banter and in good jest."
Bob will join up with the Irish squad in the coming months, with a number of fixtures against Wales and France scheduled in preparation for the 2017 University games. NCI would like to wish Bob the very best of luck with his future endeavours, both on and off the field!
Questions? Feedback? Leave us a comment below. All commenters on NCI's blog get added to a raffle, to win a weekend away!