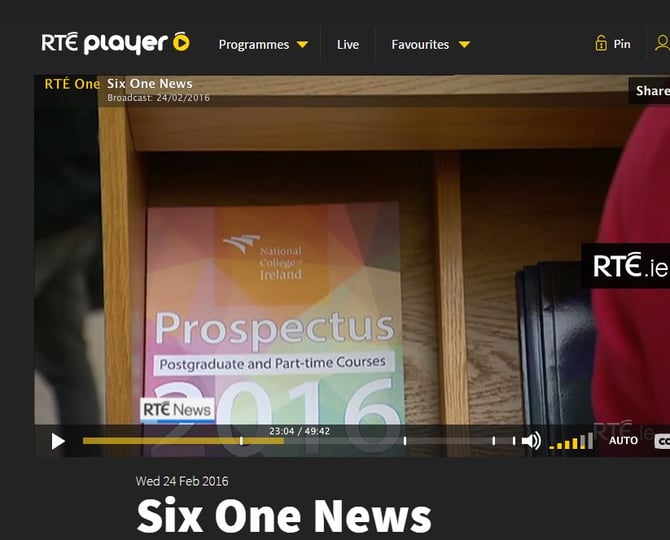 We're sure our new postgraduate and part-time course prospectus needs no introduction. It's currently having a moment after being featured* on RTE's Six One News last week. There it was in the background of the pre-election coverage, quietly stealing the thunder with its geometric pastel design and in-depth information about the full range of part-time courses available at National College of Ireland.
If you fancy getting up close and personal with the prospectus of the hour - and really, who could blame you - just head on over here to have browse. But please, no autographs...
*Ok, so 'featured' might be over-stating it a little. But we were on the news and if you're so inclined, you can catch it on the RTE Player here at 23.04 - and our President makes an appearance too, at 23.09!