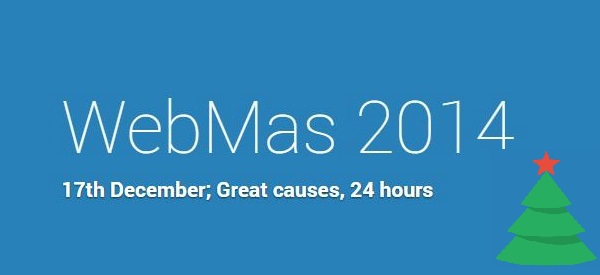 On the 17th December, teams of students from NCI will spend just 24 hours designing, developing and deploying websites for charities
Today, the 17th of December, marks the second year of a twenty four hour charity appeal – Webmas – run under the auspices of Sam Cogan, a lecturer in NCI's School of Computing. In his running of the Certificate in Web Development course last year, Sam convinced fifteen students from his classes to take part in Webmas 2013; Webmas 2014 has now reached forty participants.
Sam and his forty man team will attempt to build eight websites for eight charities in one day – 9am to 9am. Five men per website. One common goal of altruism.
After consultation with the Careers Office, Sam decided to run this event. He sees it not only as an opportunity to aid causes in needs but also a hands on, professional experience for students of the Certificate in Web Development. Two birds with one stone aye?

With only just twenty four hours to design, develop and deploy the websites, each team will be assigned an industry expert as a mentor for the day. Well-designed, future proof charity websites will be the result of their hard day's labour - what's not to like?
Generous sponsorship from local businesses, it must be said, has helped this Christmas event. For example, Burritos and Blues, a favourite of foodies here at NCI, will be bringing platters of burritos for the tireless webmasters.
Christmas tunes, burritos, local sponsorship and charity appeals have been all crammed into a day with Sam Cogan and our students of the Certificate in Web Development in NCI - brilliant.
Information on the challenge and all the different teams and charities involved in this big push can be found at webmas.ie!
Why not tweet the team @webmasIRL
Sam Cogan on Webmas 2014