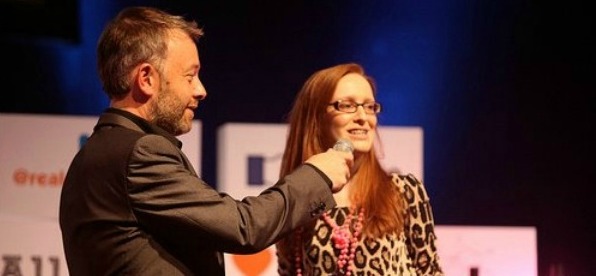 Have you nominated yet for the Realex Fire Web Awards 2013?
Breaking news: Deadline for nominations has been extended until 5pm on Friday 13th.
With 29 categories and more than 450 nominations so far, this year's Web Awards are shaping up to be bigger and better than ever. And that's saying a lot, because this is already one of our favourite events in the country.
For the third year running NCI is sponsoring the Best Student Web Project category of the Irish Web Awards. There is no charge to nominate but be quick because the deadline is looming – it will take just two minutes through the website.
Last year's winner in the Student Web Project category was James Eggers of BetterExaminations.ie, who said:
"I entered the Irish Web Awards in 2012, and can honestly say that it was a really incredible experience. I've had tonnes of people asking about the award and they've been all been really impressed, it's a very well-known and prestigious award. The ceremony itself was great fun, and was attended by some really fantastic people whom I got the chance to meet and talk to."
Event organiser Damien Mulley said:
"We're delighted that National College of Ireland are once again supporting the work of Irish students on the web. It is important for people to see the power of the web and use that power from an early age."
The event, which is once again being MC-ed by RTE 2fm presenter Rick O'Shea, takes place this year on November 6th in the Four Seasons Hotel. It's always an absolute blast as well as a celebration of Irish digital talent and creativity.
What are you waiting for? Get your vote on now!

Picture: Rick O'Shea with NCI's Emily Ferns at a previous Web Awards
Questions? Feedback? Leave us a comment below. All commenters on NCI's blog get added to a raffle, to win a weekend away!