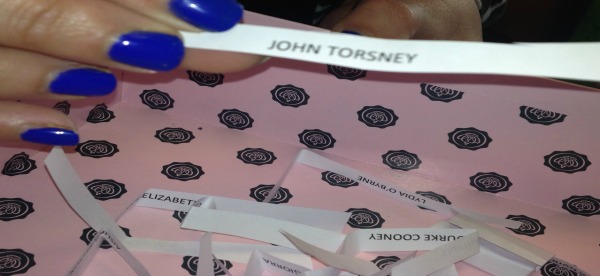 Thanks so much to everyone who took party in our Twitter Party for NCI's Certificate in Digital Marketing on Friday (follow us @NCIRL and @NCIRLDigital). A cross between a coffee morning, an open day and a good ol' chinwag, this online event was a first for us at the college and we were delighted with your support and interaction. We trended #1 in Dublin and Ireland and got to chat person-to-person with lots of people with an interest in our level 8 accredited digital marketing course.
And of course, we were giving away some brilliant prizes too – to find out if this is your lucky day, keep reading!
Prize winners
• Free place on NCI's level 8 Certificate in Digital Marketing* (start date of February 12th only) – John Torsney @john_torsney (please email admissions@ncirl.ie ASAP John!)
• €75 voucher for Carphone Warehouse - @NaomiGillis and @GrowYourSuccess
• €50 voucher for Milanos - @misteil and @DeclanLeePR
• Spot prizes: @rhona_o, @__MissMeg__ @Malteaser12, @DeclanLeePr @michellecmolloy @ciano316
Congratulations all – please send your address details within a week to Emma at ehenderson@ncirl.ie, and allow up to 30 days for your prize to arrive.
If you didn't win, but are still interested in studying on the course, there are some final spaces remaining for the intake commencing on February 12th. The good news is that it's currently discounted from €2450 to €1990 to celebrate NCI's new series of marketing events, and a direct debit plan is also available. The course will run on two evenings a week, Wednesday and Friday, from 6.30 to 9.30pm, at our city centre campus in Dublin's IFSC. Check out the course information for more or call us today on 1850 221 721.
*NCI's standard admissions procedure must be followed and the minimum entry requirements satisfied for this course.
Questions? Feedback? Leave us a comment below. All commenters on NCI's blog get added to a raffle, to win a weekend away!