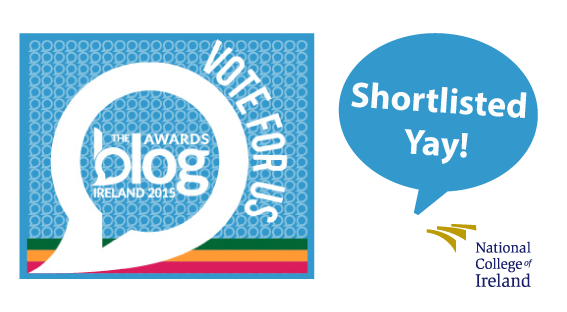 National College of Ireland is delighted to be shortlisted in this year's Blog Awards Ireland, in the Best Education & Science (company) category.
There is a public vote which is running until 21st September and which counts for 30% of the overall vote – the other 70% being determined by the judging panel. Voting takes seconds and you can do so here.
Our blog features a mixture of posts which include:
We'd love if you could tell us what type of content most interests you and what you'd love to see more of – every commenter on the blog is entered into a draw, to win a weekend away for two.
Thanks for reading - and don't forget to vote!