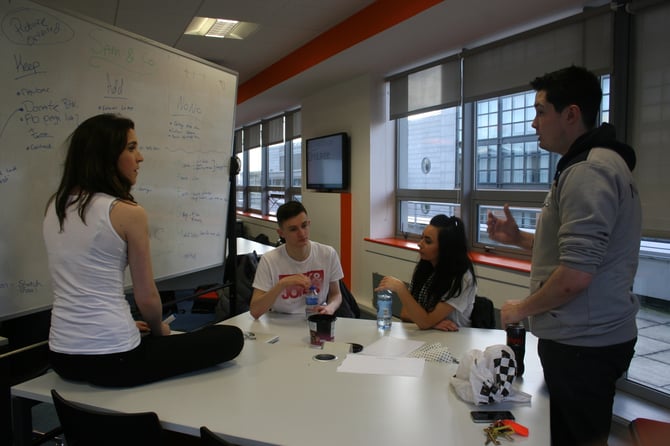 NCI's annual WebMas event kicks off today in the Cloud Competency Centre. The event now in its third year will see teams of students from NCI spend 24 hours designing, developing and deploying various websites for charity.
This year the students will build websites for six charities including the Ireland to India Education Project and the Phibsboro Cat Shelter. Each team will be assigned an industry expert as a mentor for the day and together they will work towards creating innovative websites for Charities and good causes in an effort to support and enhance existing campaigns. Speaking about the event, WebMas founder Sam Cogan said "It's been an amazing journey to date, so far we've built 20 websites for various charities".

Those interested in finding out more about the event can follow the guys on guys on Twitter @webmasIRL or visit www.webmas.ie.
Questions? Feedback? Leave us a comment below. All commenters on NCI's blog get added to a raffle, to win a weekend away!