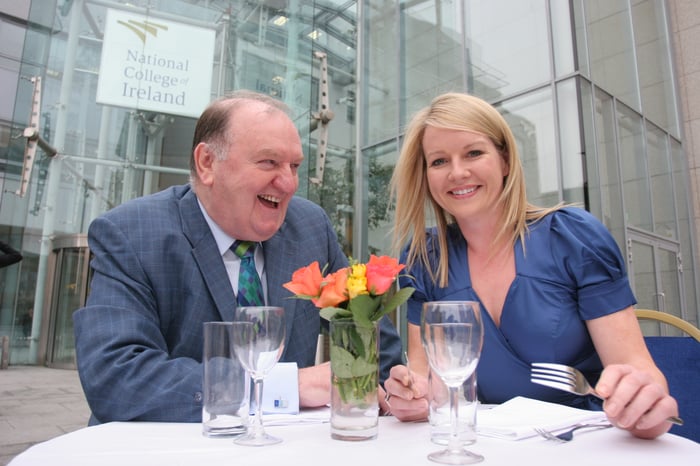 Want to further your education and career? Or help a loved one realise their potential? Would an educational bursary help?
National College of Ireland has teamed up with The Right Hook on Newstalk 106-108 FM to offer a bursary towards any NCI course, up to a value of €5,000. You can put the fund towards any course at the college, and avail of it yourself, or transfer to a friend or family member.
The prizewinner, or the person the prize is transferred to, must meet the academic entry requirements for their chosen course and no cash or other alternatives are available. The prize cannot be split between multiple people and is only available for entry into courses commencing in September 2015 or January 2016.
For your chance to win simply tune in to The Right Hook every day this week from 4.30pm to hear the daily question. Text MASTERS plus your answer and name to 53106 for 30cent, and the winner will be drawn on Friday's programme.
Not quite sure what course is right for you? Come to NCI's Open Evening this Thursday between 5 and 7pm at our IFSC campus and talk through your options with faculty and staff. The Right Hook will be broadcasting live from the event, so make sure you tune in! Professor Jimmy Hill, NCI's Vice President and Dean of the School of Business, will also be interviewed as part of Thursday's show.
Update: Listen to Professor Jimmy Hill's interview with George Hook.
Pictured: George Hook with Claire Byrne at National College of Ireland
Questions? Feedback? Leave us a comment below. All commenters on NCI's blog get added to a raffle, to win a weekend away!