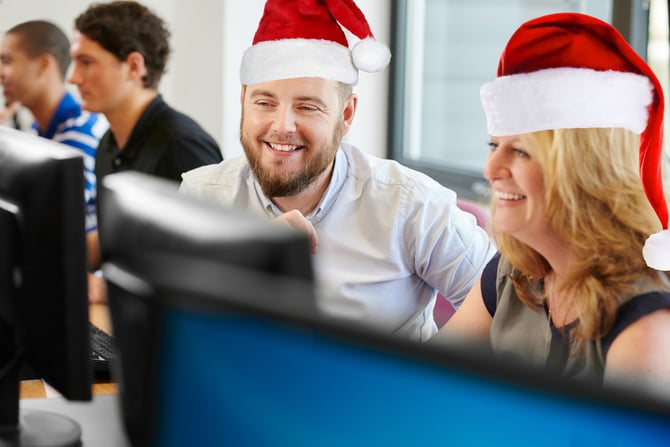 The Christmas countdown has started and we're all relishing the thought of disabling our alarms and chasing all thoughts of deadlines and meetings away until the new year. The festive break is a time to unwind and spend time with family and friends, so we can return to work, recharged and refocused, in January.
But wait! Before you deck yourself in tinsel and get stuck into the eggnog, there are a few key things you should try to achieve before the office closes for Christmas. Get them done, and the added peace of mind will mean you can really switch off on your well-deserved – and much-needed – break.
1. Start prioritising your workload early, so you know the really, truly important tasks to get done before the break – and can forget about the rest.
2. Maximise your downtime. If you're really dedicated, there might be some tasks you can get done over the break that won't interfere with your downtime, but could help you develop or upskill. Consider things like catching up on your business reading, listening to some podcasts or watching a Ted talk or two.
3. Leave a handover plan. You do this before every other holiday, right? The only difference is that this time, you're not preparing it for a colleague, but for yourself. You don't want to forget anything important while you're off, so leaving a clear plan on your desk allows you to jump straight back into the swing of things after the break.
4. Clear your desk and clean your office before you finish up. Nobody wants to find a mouldy coffee cup lying in wait on their first day back. If you won't return to the office till after January 6th, take down your Christmas decorations before you leave. And remember to unplug your electronics before you go.
5. Don't forget to set up your out-of-office on your email and change your voicemail, to let people know the exact date of your return.