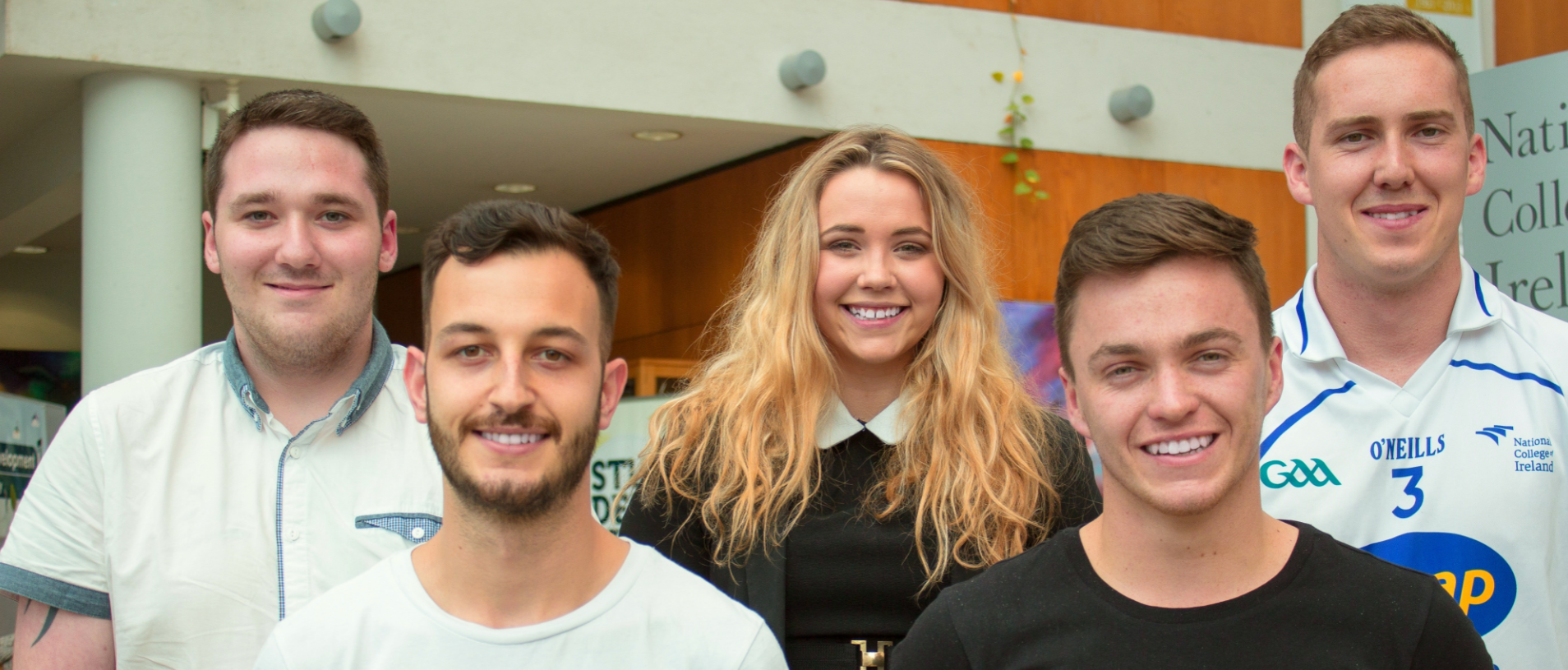 At this time of year we turn the NCI blog over to our Students' Union executive and ask them for some words of advice for our new students. Here, the 2015/2016 SU President, Robert Rodrigues, shares his thoughts on college life.
Every year an abundance of new students flock in through the atrium to be greeted by NCI's warm atmosphere and friendly staff. Each and every student has a main aim in mind and that's a qualification. Whether it be a higher cert, degree, masters etc. that's our pinnacle. It's a very commendable pinnacle too - but college life has more to offer than just a qualification.
Some come looking to get involved in the social side of life around college which, speaking from experience, is amazing. It gives you the motivation to get up on those early mornings and is a fundamental aspect of the overall experience at NCI. However college has more to offer than both of the above.
Opportunities are rife throughout your time in college but they're not always visible to an individual. This isn't due to lack of communication on the college's part, but can be down to the mind set of the student. Each one of us can coast through our time here with our eyes firmly fixed on the end-game, that qualification.
The Dalai Lama said: "Man…he is so anxious about the future that he does not enjoy the present; the result being that he does not live in the present or the future".

This level of focus is good, don't get me wrong, but as the Dalai Lama puts it, it can distract you from the present. And opportunity, in a sense, lies in the present and not the future. I'll give you an example from my own experiences. In 2nd year I was asked to speak, to TDs and media in a live press conference, on behalf of students who are receiving a grant. I had never done something like this before and could have easily said no as a result but I jumped at it instead. I went, wrote a speech and gave it the next day.
I was nervous for sure; stepping into the unknown can feel like that. But I've done it and it felt amazing! So good that I found a new love for public speaking: not just giving a talk, but also observing presentations in a new way. Now in the position from which I sit, I look back and try to figure out how I got here.
How have I been elected President of the Student's Union at NCI? It began with this opportunity and from that stemmed others, because my mind was open to new experiences. I developed the desire to explore new things, both within college and outside. This desire led me to where I am now. I couldn't be happier.
So what should you take from what I've just said? Well, just because you're doing x, y or z qualification doesn't mean you have to work in that field. I'm a good example of that. Also: don't hinder your chances by saying no to opportunities. Explore any interest you have or wade deep into the unknown and learn from your experiences. Obviously you won't always enjoy new experiences but you will find more things you're interested in. Finally, pop down to the SU and inquire about what's going on around the college. You might find there's plenty that you'd like to get involved with.
Did you enjoy this post? You might like to check out these top tips for making the most of your student experience, or this advice from a lecturer to his younger self (that you could learn from, too!). We'd also love to hear your top tips for college life in the comments - remember, all commenters on the NCI blog get entered into a draw to win a weekend stay for two in a luxury Irish hotel!
Pictured: The 2015/2016 NCI Students' Union Executive, from L-R Aaron Murphy, Entertainments Officer, Robert Rodrigues, President, Eve O'Connor, Communications Officer, Stephen Cleary, Vice President and Dylan Kennedy, Clubs and Societies Officer.