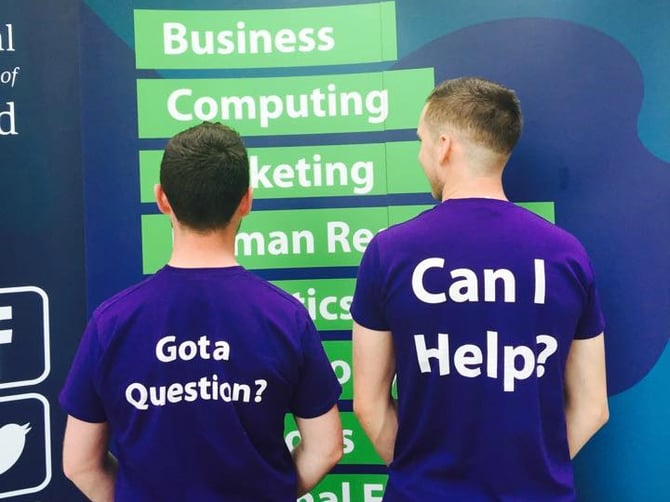 National College of Ireland is hosting its next open day on Wednesday November 25th from 10am to 3pm at its campus in the heart of Dublin's IFSC.
Attending an open day is one of the best ways to get a feel for a college, its courses and the general atmosphere on campus. We like to think NCI is a pretty happy place, but come and get a feel of it for yourself, before you fill out your CAO form.
With taster classes, course stands, campus tours and competitions throughout the day, the event promises to be not only educational, but also a whole lot of fun. Find out about our full-time courses in business, computing, psychology, marketing, HR, accounting and more. Tour our accommodation, chat to lecturers and staff, meet the students' union team, learn about clubs and societies on campus - and find out why our graduates consistently top the charts in terms of employment attainment, compared with other third-level institutions in Ireland!
The college couldn't be easier to get to: it's just round the corner from Connolly Station, and has its own LUAS stop right on the doorstep. Come along at any time between 10am-3pm – let us know you'll be there and what you think of the day, with the hashtag #NCIOpenDay2015.
Can't make the event in November? There's another one happening on January 23rd 2016, from 10am-1pm; - so put that in your diary now!

Browse the list of undergraduate courses at NCI or check out this short video for a taste of student life at NCI.