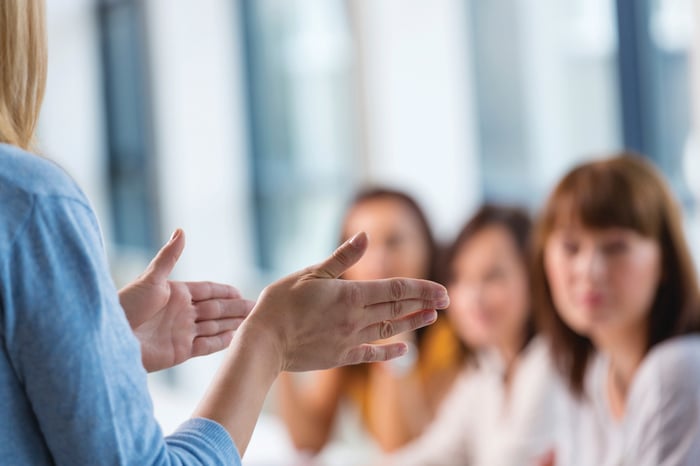 Dr. Laura Costelloe from NCI's Learning and Teaching team considers how we can design for learning to accommodate diverse learners in all contexts.
It is well established that we all like to learn differently using a variety of senses to interpret information and create new understandings. For some of us, information is retained through reading and re-reading, whereas for others it will be a visual image – mind-map, photo or illustration – that will allow for information to be best interpreted and committed to long-term memory. In all learning and teaching contexts, therefore, it is important to be cognisant of the diversity of learning preferences and to design for learning in a universal way. At National College of Ireland we have developed new and innovative programmes which enhance understanding of diverse learning contexts (read about our new BA Honours in Adult and Workforce Education or BA Honours in Early Childhood Education).
Working in the area of learning, development and performance in Higher Education, I am always conscious of accommodating diversity in all learning and development contexts through adopting 'universal design for learning' strategies. These strategies aim to improve and optimize learning and development opportunities for all learners through providing flexibility in the way that information is presented, in the ways learners respond to or demonstrate knowledge and skills and in the ways learners are engaged.
When delivering our learning and development programmes in NCI we seek to ensure that all learners are offered equal opportunities to succeed, premised on the understanding that we all learn differently and this variation in learning aptitudes and preferences must be incorporated into the design of curricula and assessment strategies. Equally, when working with learners who practice – or aspire to practice – in various learning and development settings, we aim to provide them with the ability to create learning spaces and learning opportunities which are suitable for all. Adult and workforce development requires flexibility, adaptability and innovation and we seek to equip our learners to be leaders in this field.
Thinking of returning to education? National College of Ireland welcomes adults from all walks of life, who are curious about how to turn their life experiences and learning into a recognised qualification. We have developed a series of courses in education that help adults to realise how they can develop themselves and those around them. Join us for a cuppa to learn more.
Questions? Feedback? Leave us a comment below. All commenters on NCI's blog get added to a raffle, to win a weekend away!