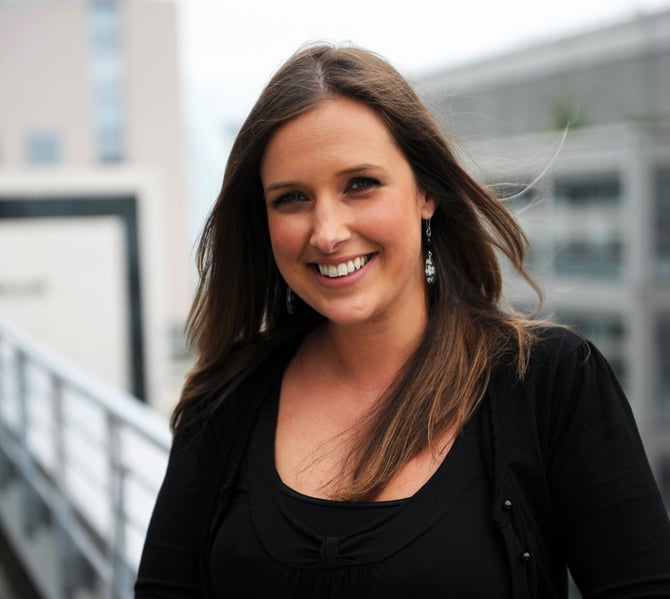 It's that time of year again. There is apprehension in the air. Nerves are shot. Students around the country are receiving Leaving Cert results and third-level students are repeating exams. It's always the time of year I wish I could go back and speak to my younger self. I remember the emotion of these times all too clearly: the feeling that my life depended on it, that my worth was contained in the points that I would receive, that I would be so lucky if a college wanted ME; very average, mediocre me. Thinking those exams were a reflection of my ability, my future was one giant question mark. And now, now that I am smack bang in the middle of that wonderful future I would just love to have a brief word in my younger self's ear.
What would I say? I would tell myself those points are a reflection of your performance in a short three-hour period, they do not capture your potential. Nor do they assess the passion and love you have for the route you will take. That passion and love will drive you and will ensure you know all you need to know when the time comes. It's not about the college that will take you. It's about what you do with that offer and the decisions you make along the way. There is no rush and the journey will be one full of life's best memories and lessons. Repeat exams or the Leaving Cert do not portray your full capabilities nor do they suggest "Failure". Failure is an opportunity. Not getting the college place you wanted is an opportunity. Feeling a bit lost? It's all an opportunity.
We all know JK Rowling, the amazing creator of the boy wizard: Harry Potter. But did you know this highly talented writer was rejected by numerous publishers and hit rock bottom before fighting to the top and writing one of the world's most famous series of books? To quote Ms Rowling from her wonderful TED Talk on failure (go watch it!) "We decide ourselves what constitutes failure but the world is quite eager to give you a set of criteria if you let it". Please do not let it.
If you always succeed and never experience failure or disappointment you are missing out. It teaches you lessons about yourself that nothing else can. You find your resilience, you find your determination, you find your fight and you find your strength. And, on finding these things, you will use them time and time again in life as you face adversity. You will use them far more than any exam results you ever receive.

Catherine Elliott is the Learning Support Tutor at National College of Ireland. Find out more about the support services available to students at NCI.