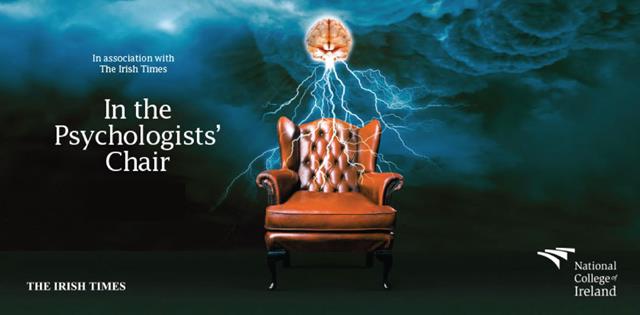 NCI was delighted to host Dr. Conor McGuckin of Trinity College Dublin today as part of the In the Psychologists' Chair series in association with the Irish Times. Dr McGuckin spoke on the topic of applying psychology to education.
Conor talked through "the dreaded school report" and unveiled some of his own school reports that pointed to lots of ability but also, frequently and in ever sterner language, a tendency to get distracted and distract others. He asked the question why didn't anyone try and learn what was really going on with these reports and really try and discover what his interests were or what was going on with him.
He pointed to how many times children just need that "one good adult" and that we can all be that person whether we are a teacher, an aunt, grandparent or whoever. As he remarked you don't have to be responsible for the problem to be responsible for the solution.
Conor also discussed the issue of technology and cyberbullying. For the always on generation the speed of technology is increasing exponentially but as the speed of technology increases the speed of childhood emotional development does not. So what should we focus on? He suggested we cannot regulate the internet but we can give children and young adults coping skills. In this way we can move away from protectionism and towards empowerment.
Questions? Feedback? Leave us a comment below. All commenters on NCI's blog get added to a raffle, to win a weekend away!