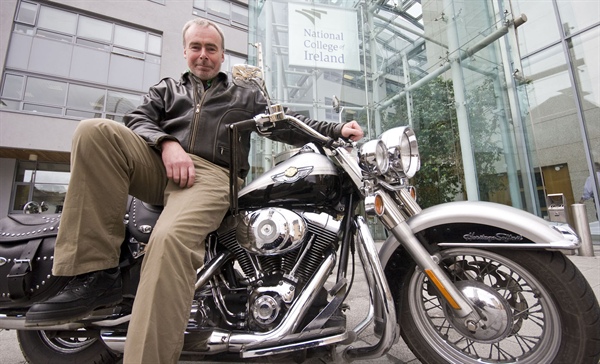 NCI lecturer Dr Eugene O'Loughlin, who lectures in the School of Computing at the college's city centre Dublin campus, runs a very popular YouTube channel.
Eugene established the channel, called Learn with Dr Eugene O'Loughlin, in 2009, initially as a learning and revision aid for his own students at NCI.
He provides two main types of educational videos: Problem-solving techniques, such as GoogleStorming, PEST Analysis, Flow Charts, and Cost-Benefit Analysis, and "How To" videos which teach students tasks like embedding video in PowerPoint presentations, creating Pareto and Gantt charts in Excel, and creating YouTube-ready videos in PowerPoint. He also blogs at www.eugeneoloughlin.com.
When asked about the success of his channel, Eugene told us:
"Students love short videos that they can learn from – they can pause and rewind at any time to go back over the material covered. To date the most popular video is How To…Create a Basic Gantt Chart in Excel 2010, which is currently viewed over 2,000 times per week."
Watch this little video to learn more!
Questions? Feedback? Leave us a comment below. All commenters on NCI's blog get added to a raffle, to win a weekend away!