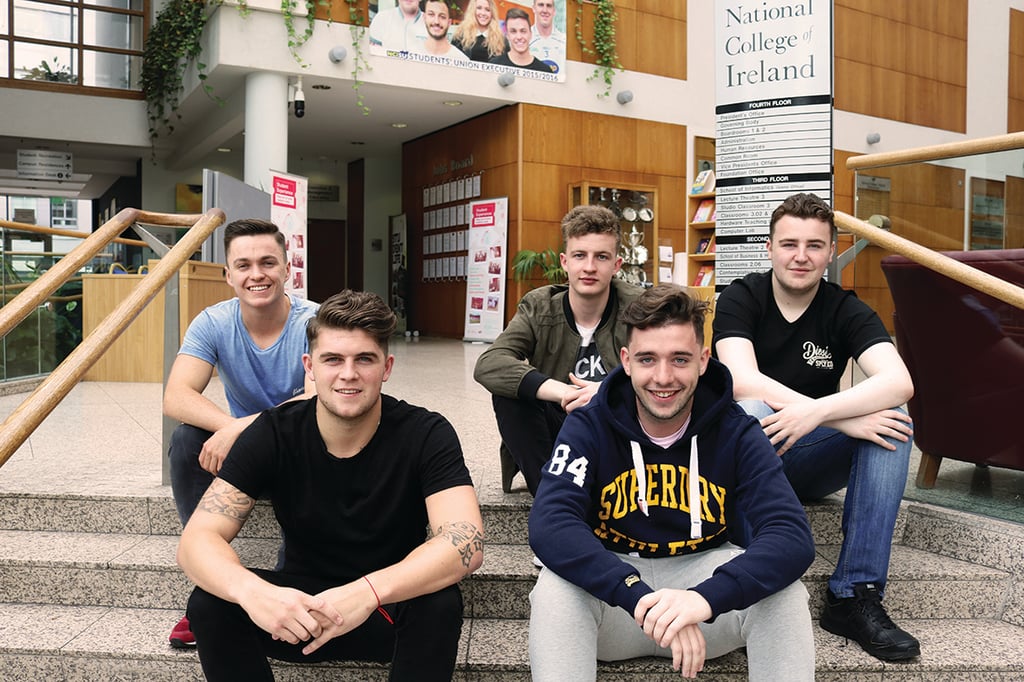 Elected in March, NCI's new Students' Union officers have recently taken up their roles for the forthcoming academic year. The Students' Union is the representative body for all students in the college, and provides access to a host of social, recreational and welfare services throughout the year.
Located in the basement, the Students' Union represents the best interests of NCI students and the officers have been working hard over the summer months in preparation for the year ahead.
A familiar face at NCI, last year's Vice-President Stephen Cleary (pictured bottom right) has taken up the role of President, and will represent students on the governing body of the college, and well as being responsible for the class rep council.
This year's union also sees the addition of four new faces. Joining Stephen in assuming a full-time role is Sean McMahon (pictured bottom left) who is this year's Vice-President. Sean has been an NCI student for the last three years and will represent part-time students while also looking after all welfare and equality issues.
Accompanying Stephen and Sean this year will be three new part-time officers: Luke Lennon (Communications Officer), Josh Kennedy (Clubs and Societies Officer) and Mike O'Sullivan (Entertainments Officer) who will be responsible for organising events, communications and the various clubs and societies within the college.
If you're joining NCI this year, feel free to contact Stephen or any of his fellow SU officers if you have questions throughout the year. Here's how to get in touch:
Stephen Cleary - SU President – president@ncisu.ie
Sean McMahon - SU Vice President – vicepresident@ncisu.ie
Mike O'Sullivan - Entertainments Officer – entertainments@ncisu.ie
Josh Kennedy - Clubs and Societies Officer – clubsandsocs@ncisu.ie
Luke Lennon - Communications Officer – communications@ncisu.ie
Questions? Feedback? Leave us a comment below. All commenters on NCI's blog get added to a raffle, to win a weekend away!