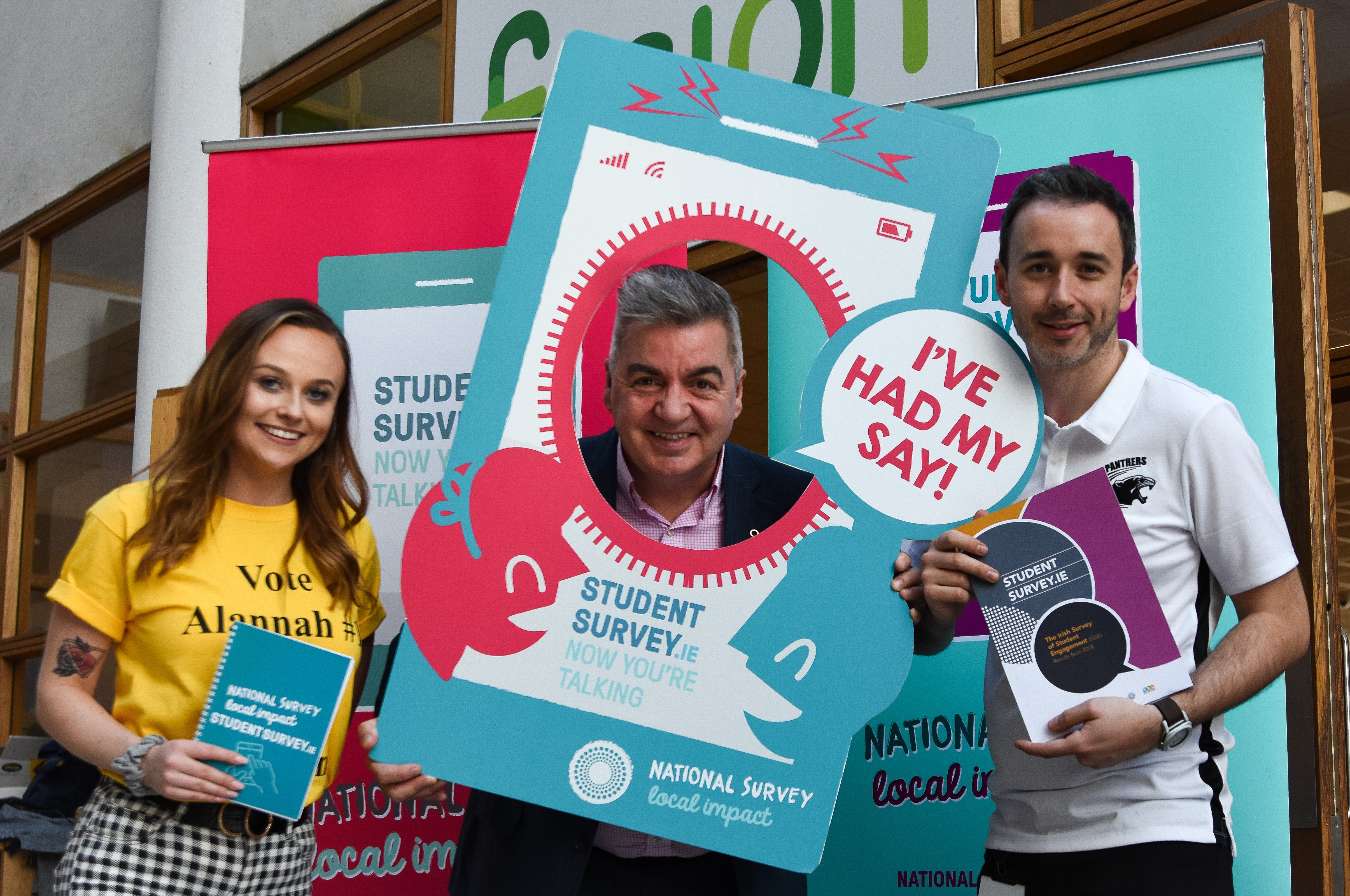 Listening to student feedback is a powerful way to inform change at National College of Ireland.
With Students' Union elections having recently taken place, first year and final year undergraduate students along with those undertaking taught postgraduate courses at NCI have another opportunity to have their say by participating in the Irish Survey of Student Engagement 2019 before Sunday 17th March. This online survey provides a confidential way for students to have their voices heard by sharing their experiences of student life at NCI.
Students who provide feedback will be in with a chance of winning a One4all gift card worth €100, printer credit worth €10 or a range of NCI merchandise and tickets to upcoming Students' Union events.
Follow these 3 easy steps to complete the survey:
1. Go to www.studentsurvey.ie
2. Click "take the survey" for first year, final year and taught postgrad students
3. Tell us about your experience at National College of Ireland
This national survey gives students the opportunity to become partners in their education and contribute to the future of the college by providing insights into their experiences. Identifying challenges and highlighting good practices will not only enhance the educational journey of current NCI students but it will also play an essential role in the education of prospective students. The more students who have their say by taking part in the survey this year, the bigger the impact this feedback will have on the future of the college.
NCI Students' Union President Seán McMahon emphasises how incredibly important raising your student voice is and how your feedback can help shape the college in years to come:
In 2018, 1 in 4 eligible NCI students participated in the survey and these valuable insights have been used as a basis for implementing various initiatives across the college including interaction-based careers events and teaching and learning seminars. This year, we aim to hear from as many first year, final year and taught postgraduate students as possible to understand student experiences at NCI better and build a strategic plan to improve the quality of life at the college.
Open until Sunday 17th March, the Irish Survey of Student Engagement (ISSE) 2019 is co-ordinated by the Quality Assurance team at NCI. If you have any questions about the process and the feedback you provide, you can read the Student Survey FAQs or get in touch with our QA team directly.
Thank you for participating.