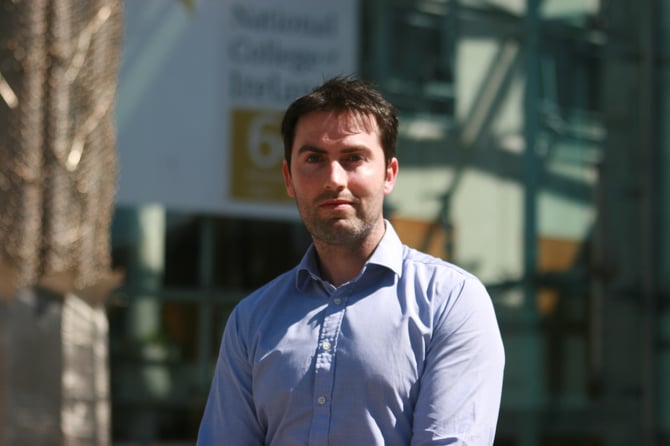 A psychologist from National College of Ireland has secured €3.3 million for research into trauma-exposed populations in Europe. Dr Philip Hyland, Senior Lecturer in Psychology with the Dublin-based college, will co-lead this four-year study funded under the European Commission's Horizon 2020 scheme, collaborating with a number of European academic and non-academic partner institutions.
The project, entitled 'CONTEXT' (COllaborative Network for Training and EXcellence in psychoTraumatology'), will study the psychological effects of exposure to traumatic life events among unique traumatised groups in Europe: refugees, asylum seekers, and migrants entering Europe from conflict zones, humanitarian workers tasked with providing aid to traumatised individuals, and victims of gender-based and childhood traumas.
CONTEXT is co-ordinated by Professor Malcolm "Mac" MacLachlan, Chair of Global Health at Trinity College Dublin, and co-led by Dr Hyland and Dr Frédérique Vallières (Assistant Professor, Centre for Global Health, Trinity College Dublin).
Dr Hyland, along with academics from Trinity College Dublin, Ulster University, and the University of Southern Denmark, will be responsible for providing academic supervision and training to twelve doctoral students in order to conduct world-leading scientific research in the field of psychotraumatology.
Dr Hyland and his academic colleagues will work closely with a number of non-academic groups across Europe include the Dublin Rape Crisis Centre, SPIRASI, the Probation Board of Northern Ireland (PBNI), the IFRC Reference Centre for Psychosocial Support hosted by the Danish Red Cross, and the Bornehus South Children's Centre in Demark.
The doctoral researchers on the project will spend half of their training with these organisations across Europe, gaining front-line experience working with the victims of traumatic exposure.
The work conducted by the CONTEXT team will be presented to the public at a special exhibition in the Science Gallery in Trinity College Dublin and at a specially organised TEDx event in to be held in Dublin.
Dr Hyland said of the project: "This award highlights the importance of interdisciplinary research when it comes to understanding how, and to what degree, contextual factors play a role in determining psychological responses to trauma. The coming together of the academic and non-academic partners in CONTEXT will yield important advancements in our current theories and therapies regarding psychological responses to traumatic life events. The collaboration between our partner groups will provide researchers with a unique opportunity to make discoveries that would not otherwise be possible where these sectors work in isolation."