Want to know more about the great work done by NCI's Early Learning Initiative in the Docklands and beyond? Check out today's Irish Times!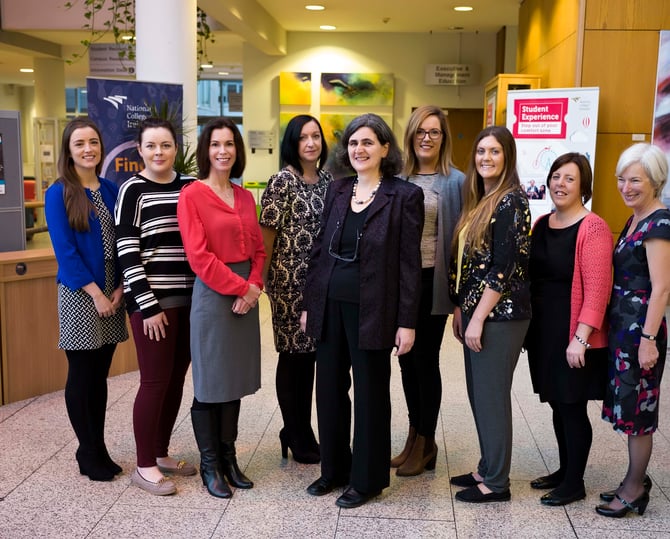 Congratulations to the hard-working team from NCI's Early Learning Initiative, pictured above, who have been featured in the Irish Times this week.
In an article by Sheila Wayman, NCI's Michelle Moore - one of 25 home visitors trained and employed by NCI to deliver the Parent Child Home Programme - is quoted as saying: "Everything is to do with building up the child's confidence, their self-esteem…We want them to feel when they are reading a book it is a good time, a happy time, and that will stay with them."
The article highlights the impact of ELI's Parent Child Home Programme and the work it does with families and children in the Dublin Docklands (and beyond – the programme is now expanding to Limerick and Galway and is operating in Finglas, in conjunction Pavee Point). It goes on to say: "There is plenty of research to show how difficult it is to close the gap between disadvantaged children and their more privileged peers as they progress through the education system…
This is exactly why the ELI's Parent Child Home Programme targets children two years before they are due to start the free preschool year, and shows parents how to do the groundwork to enable their children to thrive in the education system."
The piece also recognised the considerable support given to the ELI by companies including Dublin Port, HSBC, Deloitte, McCann Fitzgerald and Facebook, amongst others.
Read the full article on the Irish Times website or find out how you can get involved with the Early Learning Initiative at National College of Ireland.