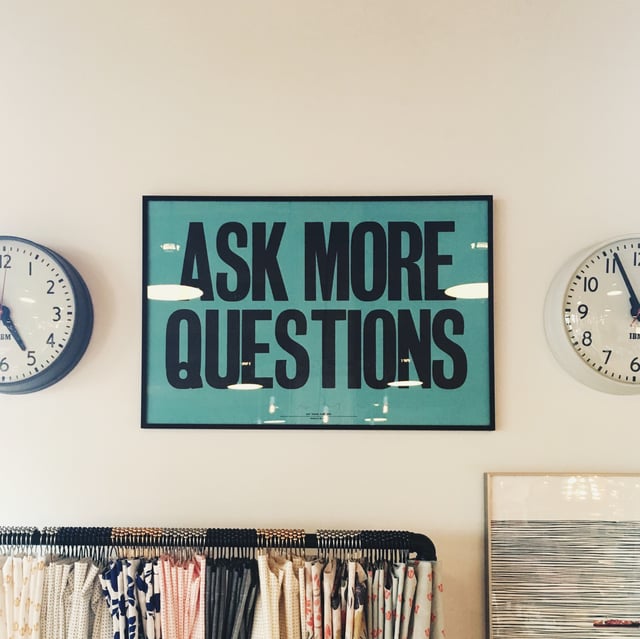 There is little doubt that teaching, learning and development in the 21st century is undergoing fundamental and substantial change. Learning is no longer limited to primary or secondary school contexts – there is now a growing need for professional educators to meet the needs of lifelong learners in workplace, community, voluntary or other educational settings.
The newly introduced BA (Hons) in Adult and Workforce Education is an innovative and exciting degree course designed to equip learners with the competences and skills to enable learning and development in a broad range of educational settings.
We asked Programme Director of the degree, Dr Laura Costelloe (Lecturer in Learning and Teaching) to answer some frequently asked questions about this programme in National College of Ireland.
Who is this course for?
This course is designed for those who work, or who would like to work, in the field of adult education, learning and development and/or workplace training – it is suitable for any individuals who aspire to work with adult learners in a range of educational contexts. This includes (but is not limited to):
- People working in adult or community education
- Learning and development administrators, specialists or advisors
- Trainers in community, voluntary, adult or continuing education sectors
- Vocational trainers
- Educational consultants
- Trainers in the industrial, not-for-profit, public or commercial sectors
- Talent development specialists
- People working in coaching and mentoring roles
Essentially, this course is for anyone who is passionate about learning, teaching and development and who would like to know more about how to make learning happen in an adult or workplace education context.
What are the entry requirements?
Applicants require a level 5 qualification in any discipline or a Leaving Certificate (or equivalent). All applicants will be interviewed by a member of the programme team. We particularly welcome applications from returning adult learners who may have been out of the education system for some time.
How big are the classes?
Our classes vary in size between 10 and 30 students (approximately) and we aim to provide a supportive, learner-centred environment which recognises that we all learn differently.
Do I need to have previous teaching experience?
No, you don't need to have any previous teaching experience. However, we find that the programme is best suited to people who are passionate about education and want to foster learning and development for other adult learners.
What time commitment is involved?
The programme runs over four years, although there are exit awards embedded into the programme at every stage:
Year 1 – Certificate in Education
Year 2 – Higher Certificate in Adult and Workforce Education
Year 3 – BA (ordinary) in Adult and Workforce Education
This means that you can exit at the end of any academic year on the programme with the appropriate qualification.
Classes are delivered on Monday and Wednesday nights from 6pm-10pm and up to four half-day Saturdays (9.30am-1.30pm) per semester. We also ask you to complete some additional reading and tasks outside class time, which may include accessing online or other resources.

Do I have to sit any exams?
Yes, but there is a mixture of exams, essays, presentations, project work etc. on the programme. We aim to design assessments that are authentic, innovative and applicable in a real-world learning and development context.
What subjects will I study?
The degree incorporates an exciting mix of theory and practice and includes insights from psychology, sociology, strategies of teaching, communications, play, creativity, innovation and technology enhanced learning. The programme also includes a professional placement which will allow you to gain relevant real experience in the sector.
How much will this cost and is there any funding available?
Currently, the fees are structured as follows:
Year 1 - €2250
Year 2 - €2500
Year 3 - €3800
Year 4 - €3800
Students interested in this course may be eligible for funding. In order to be eligible for SUSI funding, learners wanting to complete a Level 8 (honours degree) course must choose a course that is full-time and takes at least one year to complete.
As the BA (Hons) in Adult and Workforce Education is a four-year honours degree programme, approved by QQI for full-time delivery with 60 ECTS per academic year, along with a weekly contact teaching time of 15 hours, it meets the requirements as an approved full-time course in the State to which free fees does not apply.
Still have questions about the BA (Hons) in Adult and Workforce Education?
Come along to an open event at our Dublin city centre campus or contact the programme director Dr Laura Costelloe (Laura.Costelloe@ncirl.ie or 01-4498731).