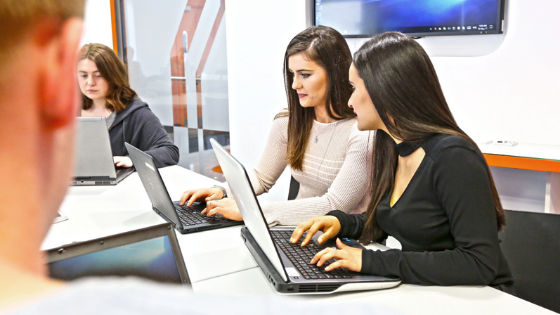 If you're working in retail and are looking to move up into a management role, the Certificate in Retail Management at National College of Ireland might be of interest to you. This course has been designed in conjunction with Retail Excellence Ireland and we are accepting applications for January 2018.
If you'd like to learn more about the course you can come along to an open evening in January. If you can't make either of the open evenings, we've compiled a list of frequently asked questions about the course:
Who is the course for?
This course is for those working in retail and who have aspirations to progress their career into management.
Do you need to be working in retail to do the course?
Learners will be working in a retail environment or have significant retail experience.
What are the entry requirements?
Applicants will normally have a Higher Certificate in Business Studies or equivalent at level 6 on the National Framework of Qualifications or an appropriate Further Education Level 6 qualification on the National Framework.
NCI is aware of the fact that in the retail sector there will be a large percentage of applicants who may not have formal qualifications that meet the minimum application criteria. These applicants will be assessed under recognition of prior learning and/or experience using level 6 Business standards. Previous work experience will be used as a means to satisfy the entry requirements.
Is there a practical element to the course?
There is no practical element, however, all lectures and tutorials will be based around real retail examples and learners are encouraged to bring their experience to the discussion at all times.
What is the time commitment?
Day schools happen on Tuesdays every four weeks and there are online classes for two hours every week. Students are expected to spend time studying reading material provided and recommended and also apply theories and concepts to their own work environment.
What is the profile of students in the class?
There is no set profile, we have had aspiring supervisors through to business owners taking the course.
Has this course helped previous students in their career?
Many of our students have been promoted since graduating and feedback is very positive on how the course and interaction with other retailers has helped them in their career within the retail sector
What do previous students have to say about the course?


Still have questions about NCI's Certificate in Retail Management course? Come along to an upcoming information session, or email admissions@ncirl.ie who will be delighted to help!
Questions? Feedback? Leave us a comment below.