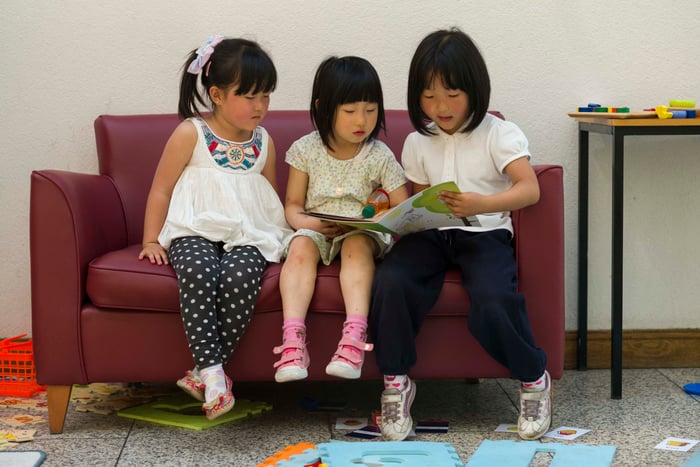 This week, National College of Ireland has proudly displayed an exhibition of artwork created by local school children from the Dublin Docklands – and their parents – as part of the Zoom Ahead with Books exhibition, run by the college's Early Learning Initiative.
By encouraging children and parents to read together, the project supports literacy development and boosts the children's enjoyment and motivation to read for pleasure. The families discuss the stories and draw pictures inspired by what they've read. Because of this focus on creative expression, the project is accessible to all families, regardless of their literacy levels.
This year, 375 families from six primary schools have been involved in the project over four weeks. More than 10,000 books have been read since the programme was established in 2009.
Dr Josephine Bleach, Director of the Early Learning Initiative at National College of Ireland, said:
"Zoom Ahead with Books is a wonderful programme with tangible results for the hundreds of children involved; by talking to their parents about the books they've read and the pictures they draw, the children engage more with the stories and their oral language improves. This week's exhibition of the artwork created by the children and their book buddies celebrates the commitment and effort of all of the families, as well as their artistic talents and creativity."
This is just one initiative of the Early Learning Initiative at National College of Ireland. Established in 2006, the ELI works to address educational disadvantage in marginalised communities, primarily in the Dublin Docklands but also in Limerick, Finglas, Ballymun, the Canal Communities Partnership (Bluebell, Islandbridge, Inchicore, Rialto and Kilmainham) and with migrant and travelling communities.
Through various literacy, numeracy and home visiting programmes, the ELI works with families, communities and schools, to support the education of children from birth onwards. Without this early intervention, generations of children's life chances will have been determined before their first day at school.
While the Early Learning Initiative has seen considerable success in the Dublin Docklands, the college's vision is that in time, ELI will act as a national Centre of Excellence from which other communities can learn, with models of best practice developed and used across Ireland to address systemic issues in early literacy and numeracy.
Questions? Feedback? Leave us a comment below. All commenters on NCI's blog get added to a raffle, to win a weekend away!