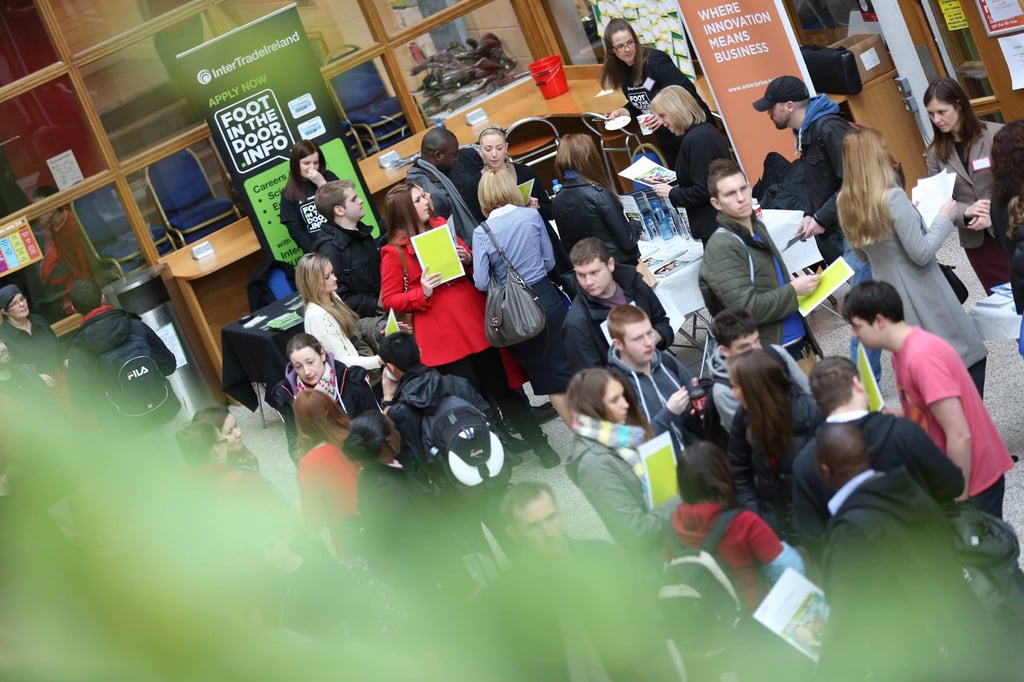 National College of Ireland recently hosted its annual careers fair which saw some of Ireland's biggest companies in attendance. The careers fair - always an important date in NCI's calendar - saw an array of indigenous and multinational companies attend with one clear goal: to meet and recruit the best in graduate talent.
Organised by NCI's Career Development & Employability Team, the day was a huge success with over 27 companies in attendance including Hubspot, Deutsche Bank, Accenture, Bank of Ireland, Workday, AON and SQS to name but a few.
National College of Ireland ranks consistently high for its strong graduate employment record and without sounding like we're blowing our own trumpet, is it any wonder with such great events being organised by the Careers team?
Check out our short video below for a brief overview of the day and kudos to all who those involved in making the day such a success.
Questions? Feedback? Leave us a comment below. All commenters on NCI's blog get added to a raffle, to win a weekend away!