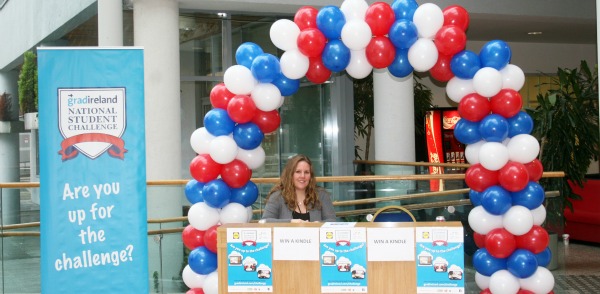 NCI students encouraged to enter gradireland's National Student Challenge
The gradireland National Student Challenge is an annual competition that uncovers the best students across Ireland. Students take a range of online aptitude tests and the top 60 are selected to compete at an event where they face physical and mental challenges set by top graduate employers.
The Careers Office hosted a Student Challenge day on the 5th of February to encourage maximum participation from NCI students. Sarah Brown, Careers Consultant at NCI, said:
"We want to see as many students from NCI on the leader board as possible. If they make it through to the final event this is great opportunity to meet with employers, develop transferable skills and it's a great addition to a student's CV."
The competition is free to enter, takes place online (apart from the finals) and will take around 40 minutes to complete. There is a prize fund of €1000 in addition to being crowned the brightest student in the land. Take the challenge now!
Questions? Feedback? Leave us a comment below. All commenters on NCI's blog get added to a raffle, to win a weekend away!