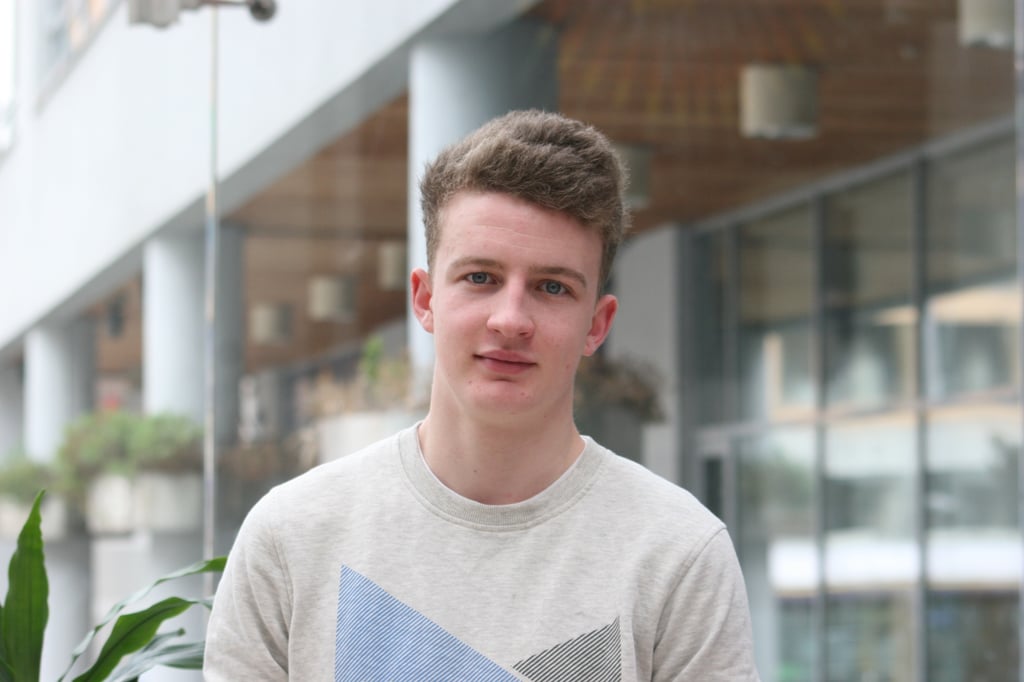 NCI Student Michael O'Sullivan has recently become one of the first students to reach his target as part of the 100 minds fundraising campaign.
100 minds challenges 3rd level students across Ireland to plan, organise and run their own charity fundraising projects, in a creative and entrepreneurial way. This year's chosen charity is Childline, and Michael - armed with a great business plan, and an initial target of €1000 - has managed to raise €1510 thus far.
Every participant in 100 minds is partnered with a mentor, and Michael was ably advised by Peter Bisset from Irish Distillers. They kickstarted the project by recruiting a number of reps, DJ's, photographers and graphic designers to the cause. Michael met up with the owner of a popular Swords nightclub and decided to host a club night for students, which proved to be a popular choice. Students and parties - who'd have thunk it?!
Speaking about the 100 minds initiative, Michael said: "It's a great opportunity to test your ability and skills. The project allows you to put the theory you learn from the classroom into practice".
But Michael is no stranger to entrepreneurial ventures: the 2nd Year Business Student at NCI ran his own company at the tender age of 15.From his base in Swords, he travelled the country selling BMX Clothing before deciding to put his business on hiatus and work towards a formal qualification from NCI.
"The college is giving me the foundations to develop my potential," he explained. "Eventually, I want to develop a career in marketing. The end goal would be to someday manage a marketing team. I find it very rewarding to motivate people and to develop ideas – it's great to stand back and see the ideas that were once on paper turn into something real."
Michael has plans to host an even bigger and better event in the Wright Venue, with fellow 2nd Year Business student Daniel Kelly. Details of the event are yet to be released, but if Michael's last event is anything to go by, we're in for great things!
Questions? Feedback? Leave us a comment below. All commenters on NCI's blog get added to a raffle, to win a weekend away!