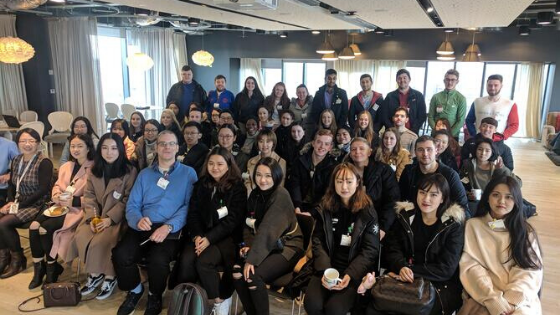 December 2017 saw the final year accounting and finance class take a trip to Google.
The Google offices on Barrow Street are a treat and a pleasure to visit in themselves, permitting the class an opportunity to envision working in that environment. However, this was no sightseeing tour.
The honours degree students were there to meet with Google's finance team including the Director of Finance, Niall O'Sullivan. He and his team gave a fantastic presentation of the variety of products that Google offers consumers, as well as in depth discussions of the recently published financial statements. The session was both interesting and informative. The finance team were extremely welcoming and friendly, and very open and helpful in their responses to the many questions asked.
Keith Doran, one of the students in attendance, said: "Google is one of the largest companies in Ireland at the moment and to see its inner workings is an invaluable experience. We were all talking afterwards and agree that it's particularly exciting to see how the material you learn in class is put to use in real life. I'm really grateful to Google for hosting us, and to NCI for facilitating the trip."