---
Springboard courses are free courses for the unemployed that can you get back into the workforce or help you with a career change. Springboard courses are government funded so they are free of charge to eligible unemployed people. National College of Ireland has been running Springboard courses for several years and here we try answer some of the most common questions about a Springboard course.
---
Why Should I do a Springboard Course?
A Springboard course is a free course for unemployed people. If you are unemployed there are a range of courses provided in third level institutions around the country that you can enrol on free of charge. These courses have been developed in areas where there are real job opportunities such as computing, data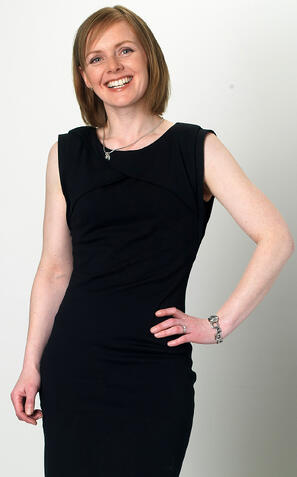 analytics, digital marketing, pharmaceuticals and healthcare. You may have worked in a different sector that is now not doing so well. A free course can help you change direction and let you use the skills you already have to get a qualification and a start in a new area.
Who is eligible?
You are eligible once you are unemployed and in receipt of one of the following payments from the Department of Social Protection:
Jobseeker's Benefit
Jobseekers Allowance
Back to Work Enterprise Allowance
One Parent Family
Disability Allowance
Qualified Adults of Working Age
Carers Allowance
Farm Assist/Fish Assist
Widow(er)s Contributory or Non-contributory Pension
Blind Pension
Deserted Wives Allowance
People who have been previously self-employed and those in receipt of other types of payments may also be eligible. Please contact us if you have any other questions around your eligibility.
There is no requirement to be in receipt of a payment for a particular period of time prior to the commencement of the programme and even if you find a job once you are on the programme the Springboard funding will continue.
How will it help me get back to the workforce?
Of course you will get a valuable qualification in a new skill area but importantly your Springboard course will often include a work experience element. This will allow you to get real experience in your new industry as you will work with an employer for up to three months. Springboard courses at National College of Ireland also include a Career Bridge module. This is a specialist course of advice for jobseekers. It will help you with such things as CV preparation, successful interviewing, having a professional Linked In profile and give you great advice to manage your job search in your new industry.
What happens with my Social Welfare payments?
Social welfare payment decisions are under the remit of the Department of Social Protection. However, in general terms participating in a Springboard course does not have any impact on your entitlement to social welfare payments.
What kind of courses are available under Springboard?
There are a range of courses under Springboard from Certificate to degree and postgraduate level. You can find more information on www.springboardcourses.ie.
You can also hear from some successful Springboard students at NCI in the video below, or call 1850 221 721 for more.
Questions? Feedback? Leave us a comment below. All commenters on NCI's blog get added to a raffle, to win a weekend away!
---