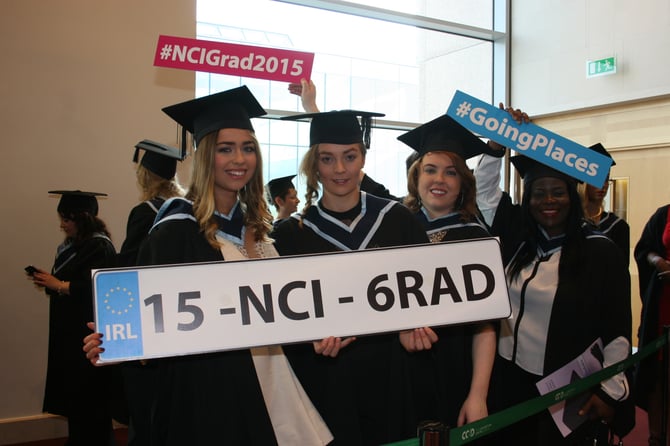 The 2015 graduation was the biggest and busiest in the 60+ year history of National College of Ireland! The event, held in college's neighbouring Convention Centre in Dublin, saw a record number of 2400 people attend in total, with students graduating from 48 courses.
The day was full of excitement, joy and celebration, as the college community celebrated the class of 2015 and their achievements, together with their families and friends.
As part of the ceremony, the former Managing Director of the Chartered Institute of Personnel and Development Ireland, Michael McDonnell, was honoured by the college. NCI, as the Institute's largest provider of accredited programmes in Ireland, developed a close relationship with Michael throughout his 30+ year career with the CIPD; the college conferred an honorary fellowship for his legacy of achievement which transformed the standing of the profession and its practitioners in Ireland.
Watch our short video to get a flavour of this year's graduation, and to hear from NCI staff and students about what the day means to them.
And to the NCI Class of 2015, we salute you, as you make your own way in the world – but make sure you keep in touch. Whether you do that through Facebook, Instagram, Twitter, LinkedIn, email, the alumni network, or by joining us for further postgraduate study, remember: you're part of the family, and you'll always be welcome.