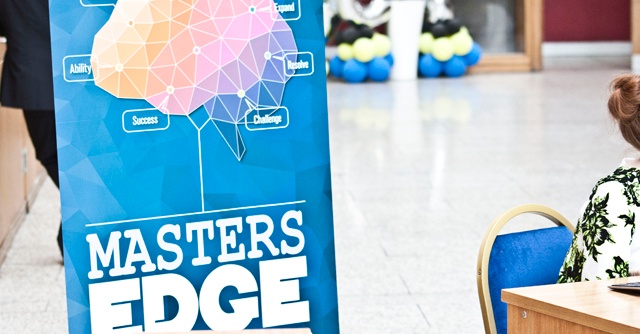 Getting caught up in the daily tasks of the 9-to-5 grind can be a great distraction from developing a strategic career goal. While focusing on the here and now it's hard to take a step back and consider the bigger picture.
At NCI's Masters Edge event, Barry Rudden Director of Sigmar Recruitment and Val Quinn, MD of Coca Cola, gave some very practical advice for keeping yourself marketable in the jobs industry. These were some of our favourites:
Get serious about those new years' resolutions!
How many times have you made new years' resolutions and forgotten them by February? Try writing your goals down and keeping them somewhere you'll see them on a daily basis. Give yourself practical tasks to help you reach your goals and reasonable deadlines to achieve them. And if needs be, embarrass yourself into working towards them by telling the world and its mother how you're training for that marathon!
Be flexible
Don't be afraid to go for new opportunities even when you don't feel ready for them.
Make connections
Network but do it genuinely. People, by and large, are generous with their time so talk to them. You never know what connections will arise as a result. But remember…
Be helpful
While you shouldn't be afraid to ask for something, you should be open to giving up your time as well.
Don't stand still
If you're standing still, you're moving backwards. By keeping up your continuous professional development you give recruiters an easier task of selling you as a candidate for a job.
Learn by doing
Put yourself in situations where you have to use the skills you feel you're lacking. It's the only way you'll improve.
Futureproof yourself
Undergraduate study teaches, postgraduate study helps you learn. Futureproof yourself against the next generation of graduates by keeping your brain ticking over.
Be brave
If you feel you've gone stale and you're not learning in the job any more, start to strategically think about your career. It may be time to make the next step.
Invest in yourself
The lasting message from both speakers was invest in yourself, invest in what you want, invest in your education.
If you're considering studying a postgraduate course to help you achieve any of the tips above, come along to an upcoming information event where you can speak directly to a lecturer about how a course can progress your career. If you're unsure, we have 6 reasons why coming to an open evening is a good idea!
Questions? Feedback? Leave us a comment below.