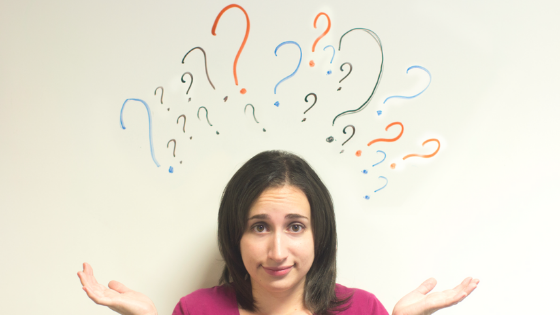 Data analysis is an area of great opportunity and there is increasing demand for people with these skills in the jobs market, both here in Ireland and internationally.
It's no surprise that this is always a very popular course to chat about at our open events. Held at our city centre campus in Dublin's IFSC, these events are the ideal opportunity to get a feel for what it's like to study at NCI.
We asked our lecturers on the topic, Oisin Creaner and Dr Eugene O'Loughlin from the School of Computing, to put together some frequently asked questions on studying data analytics at National College of Ireland.

Q. Which Data Analytics course would suit my level of experience and skills: the MSc in Data Analytics, Postgraduate Diploma (PGD) or Higher Diploma (H Dip)?
A. Students with backgrounds in the physical sciences, business and other technically minded domains, but without extensive experience in the computer science field, should consider the H. Dip course. This course starts off without the assumption of much knowledge of data analytics techniques, and rapidly builds the user up to familiarity with the skills required of a data analyst. It is possible to complete this course and move on to the MSc or PGD registers.
Students with more advanced computing skills, who have a background in programming or who have experience in the field of data analytics would benefit from the PGD or MSc courses, as these courses are designed to build upon existing skills and knowledge and allow the learner to hone their talents to perfection.

Q. What is the distribution of learning outcomes between mathematical/statistical elements and technical/programming elements?
A. Each of the three courses has a balanced blend of learning outcomes, including problem solving and design, mathematical and statistical rigour and technical skills. Most modules emphasise the use of technology to solve business or other domain problems with mathematically rigorous results.

Q. Which industries make use of data analytics?
A. Data Analytics is particularly prevalent in the financial services and large scale retail sectors, but it is also growing in importance to smaller-scale businesses as data availability and available processing power grow with each passing year. Analytics are also common in fields as diverse as IT Security, Defence and the Physical Sciences from Bioinformatics to Astrophysics.

Q. How big are the class sizes?
A. MSc Classes are typically approximately 8-15 students. PGD classes are approximately 30-40 students. On occasion, shared modules are taken simultaneously by PGD and MSc students. H. Dip. Classes are typically 50-70 students in size, and there are occasionally multiple simultaneous cohorts of students on this course. At each level, peer support has proven an invaluable resource for the students on these courses.

Q. Do these courses require extensive programming and software experience?
A. The H. Dip. course does not require extensive past experience with programming or computing expertise, but this can give a student a bit of an edge. Courses start from the basics of programming, databases and relevant mathematical techniques for data analytics, and rapidly provide students with the knowledge they need to become an expert.
Q. What are the programming tools being used on the course?
A. R and Python are the main programming tools. Students will also use SQL and WEKA
Q. What is the time commitment for the course both contact hours and self-study requirements?
A. 1 is up to 125 hours per semester per 5-credit module. It will be different for everyone. Class time are as per schedule.
Q. Is there any other detail available beyond what's in the prospectus?
A. In a coursebuilder you'll find details on each individual module for the courses and recommended reading and websites of interest
Coursebuilder for Higher Diploma in Science in Data Analytics
Coursebuilder for MSc in Data Analytics
Q. What if I don't meet the entry requirements?
A. The college operates a Recognition of Prior Experiential Learning (RPEL) scheme meaning applicants who do not meet the normal academic requirements may be considered based on relevant work and other experience.

Q. What does BYOD mean?
A. This programme has a BYOD (Bring Your Own Device) policy. Specifically, students are expected to successfully participate in lectures, laboratories and projects using a laptop computer with a substantial hardware configuration. A suitable configuration is 6GB of RAM (8GB or more are recommended); a 64-bit x86 processor (Intel i5 or superior); 250+ GB of hard disk; wifi card; and a recent installed release of Windows operating system. It is the responsibility of the student to ensure their laptop is functioning correctly and that they have full administrator rights to the machine. NCI IT cannot provide support to personal devices.

Still have a question we haven't answered? The Higher Diploma in Data Analytics is enrolling this January, come to our information event to hear from the Programme Director.

Still have questions about NCI's data analytics courses in Dublin? Come along to an upcoming information session, or email admissions@ncirl.ie who will be delighted to help!
Originally posted in August 2015 and updated in November 2017.
Questions? Feedback? Leave us a comment below.