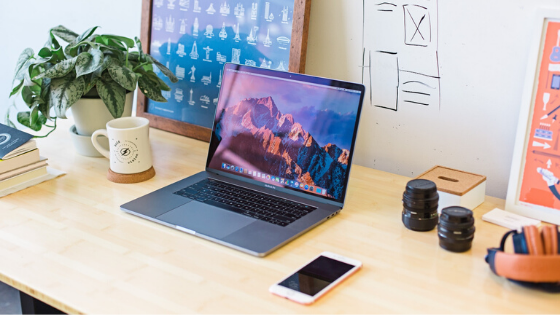 For the remainder of the college semester, face-to-face lectures and tutorials will not take place at National College of Ireland. However, many classes (along with dissertation supervision and final year project supervision) have transitioned to online delivery and the academic team are available to answer any queries you have during this time.
Students have access to a number of useful online resources from various departments in the college. We have compiled a list of helpful links to websites, guides, tips, advice and other resources that will support you while studying away from the physical college environment.
Academic Support
Although students will not be attending classes in the college for the remainder of the current semester, there are a range of resources in place such as Moodle, subject guides, online databases and more which are available to support your learning.
If you have a specific question related to your class notes or course content, the best thing to do is get in touch with the relevant lecturer directly via email (you'll find their contact details on Moodle).
Learning Resources
These learning resources will enhance your efforts to study at home and help you learn independently.
Quick Tips for Studying at Home
Stay informed of all updates from the college
Create a study schedule to build a routine
Study in a well-lit, uncluttered environment
Take regular breaks and stay active
Try to maintain healthy eating habits
Keep in touch with your lecturers and classmates
Make sure you get enough sleep every night
Stay informed but don't over-consume the news and social media
Turn off distracting notifications on your phone
Drink lots of water throughout the day
Student Wellbeing and Support
At NCI, we are conscious that our students are currently in the midst of a lot of change and disruption to their normal college life as they find their feet and learn new ways of working from home and online. Student health and wellness is a real priority for NCI and that's why we wanted to connect with you and remind you of all the wonderful resources that are still available to you.
All students should visit and enrol themselves in the Student Support Moodle page for resources and Learning Supports available to all students.
Health and Wellness Support
"As students, we are facing an unprecedented challenge. With each other's support, we can get through it together, while staying apart."

Daniel Flanagan, President, NCI Mental Health Society
Learning and Disability Support Service
The Learning and Disability Support service is running remotely. Students can contact Disability Officer Karen Mooney via email karen.mooney@ncirl.ie or phone (085) 7852991 with any query or concerns.
Disability Support: Further information on our Disability Support Service is available on our website.
Study Tips for Autistic Students: Autism advocacy group, AsIAm, have shared some useful tips for studying at home with their followers recently to help them adjust to their new learning environment.
Student Counselling and Wellness Service
The Student Counselling and Wellness Service is still running and offering telephone counselling to NCI students. Email counselling@ncirl.ie to apply for student counselling and we will send you through the details and how to get registered with the service. We are will also be sharing hints, tips, advice, helplines, websites, blogs and apps on Moodle which will no doubt be useful for students at this time.
Below are some website and helpline numbers with some blogs and apps also listed.
Blogs:
Apps:
IT Support
The IT department has been working hard behind-the-scenes since the college closed to support the delivery of online classes. Listed below are some useful IT resources that will help ensure you have everything you need to stay connected and resolve any issues you have.
Further information can be found on the IT Services section on our website.
International Support
The international support team are continuing to support students while the campus is closed. Students can email internationalsupport@ncirl.ie with their queries and letter requests and we will respond as quickly as possible, during office hours.
Careers Support
The Career Development and Employability Service is a vital resource for NCI students, particularly those who are in their final year and who are preparing to enter the graduate workforce. The team are continuing to support students while the campus is closed by working remotely to answer queries from students and employers. Remember, along with contacting the team, you can also review the tips and practical advice on the careers section on our website.
The team are regularly sharing graduate job opportunities on social media and their careers newsletter so make sure to stay connected with them during this time.
Faculties & Departments
Information on each of the faculties and departments in the college can be found below.
Social Media
You can follow the National College of Ireland on social media to keep up with our latest updates.
As there are numerous messages related to the COVID-19 outbreak shared across social media, we would advise NCI students to refer to reputable news sources only. We would also recommend turning notifications off to focus on your studies while adapting to your new learning environment and limiting your usage of social media as the volume of communication on this topic can be overwhelming.
Applicants
Applications for our courses starting in September 2020 are currently open. Our Admissions team is working remotely to answer queries and process applications from international and domestic students. Applications for full-time, undergraduate CAO students are also proceeding as normal.
You'll find the categories of courses we offer in the areas of business, computing, psychology and education listed below.
Further information for anyone interested in applying for a course at NCI is available under the applicants FAQ category on our COVID-19 Update page.
Further Information
Make sure to bookmark this blog post and keep checking back in as we will be adding more useful resources for NCI students as we move through the remainder of the semester and get closer to the alternative assessments taking place. Leave a comment below if there are any other resources that may benefit students and should be added to this list!