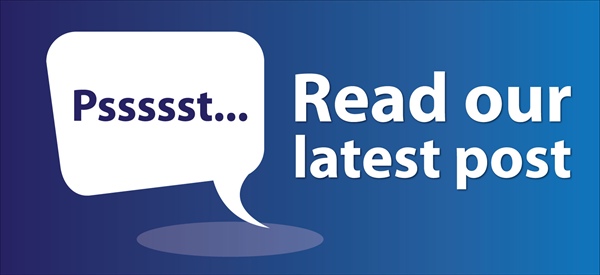 David Malone, Associate Lecturer on NCI's Diploma in National and International Selling, shares his tips
Sales professionals need to be well versed in the art of negotiation skills these days as more and more people are researching online before they commit to a purchase. As an employer, you will want to know that once that crucial sales meeting has been set up, your sales team will deliver a win-win situation.
David Malone, Associate Lecturer on our Diploma in National and International Selling, shares with us some fail-safe tips on cementing a solid negotiation process. David said: "Your company's profits are directly affected by your ability to meet your customers' needs while meeting your own goals. That said, sales is the business of relationships, and like any relationship it requires give and take. We typically expect the give and take, also known as negotiating, to happen during proposal and contract discussions; however, in reality, we continually negotiate throughout the sales process – on everything from picking a time to meet to determining who will participate in a demo to hashing out the terms and conditions of a contract. So you have your hand of cards to play, the trick know is to learn to play them well."
So what are the ten golden rules that will help you negotiate better sales agreements?
1. Negotiating is always a two-way affair – If you ignore that fact, you will ignore the needs of your prospect; they will sense that you are trying to get the better of them, and that belief will always work against you.

2. Primary desire is to create Win-Win situations – You don't want to negotiate with someone who only wants to beat you up. If you both win, a future deal is possible.

3. Never put things into writing unless you're prepared to live with them.

4. Sell the benefits of your offering first, and then negotiate the deal afterwards.

5. Never give something away for nothing. You must always get something back in return.

6. Know when to walk away and be confident in doing so. There is no point negotiating a deal that does not make good business sense.

7. You can always improve negotiation skills – Negotiating is a learned activity. Constantly evaluate your performance and determine how you can improve.

8. Practice – Pay attention to what you are doing during negotiations. Plan them and re-evaluate your performance. Prepare for negotiations by practicing with someone.

9. Never enter a negotiating process until both sides are clear on what is being negotiated.

10. Always put the negotiated outcome in writing immediately. And include any special or once off concessions in the document.
Negotiation Skills is just one of the modules covered on NCI's and The Sales Institute Diploma in National and International Selling. Designed in consultation with twenty sales directors and aimed at high potential b2b sales executives, it will allow you to attract, develop and retain top sales performers.
Running over 2 evenings a week it covers the most up to date thinking in business sales. The course is very applied and all module assessment is work related and will benefit the employer.
Keen to find out more? Call Aine on 01 4498733 or email aine.dilleen@ncirl.ie
Questions? Feedback? Leave us a comment below. All commenters on NCI's blog get added to a raffle, to win a weekend away!