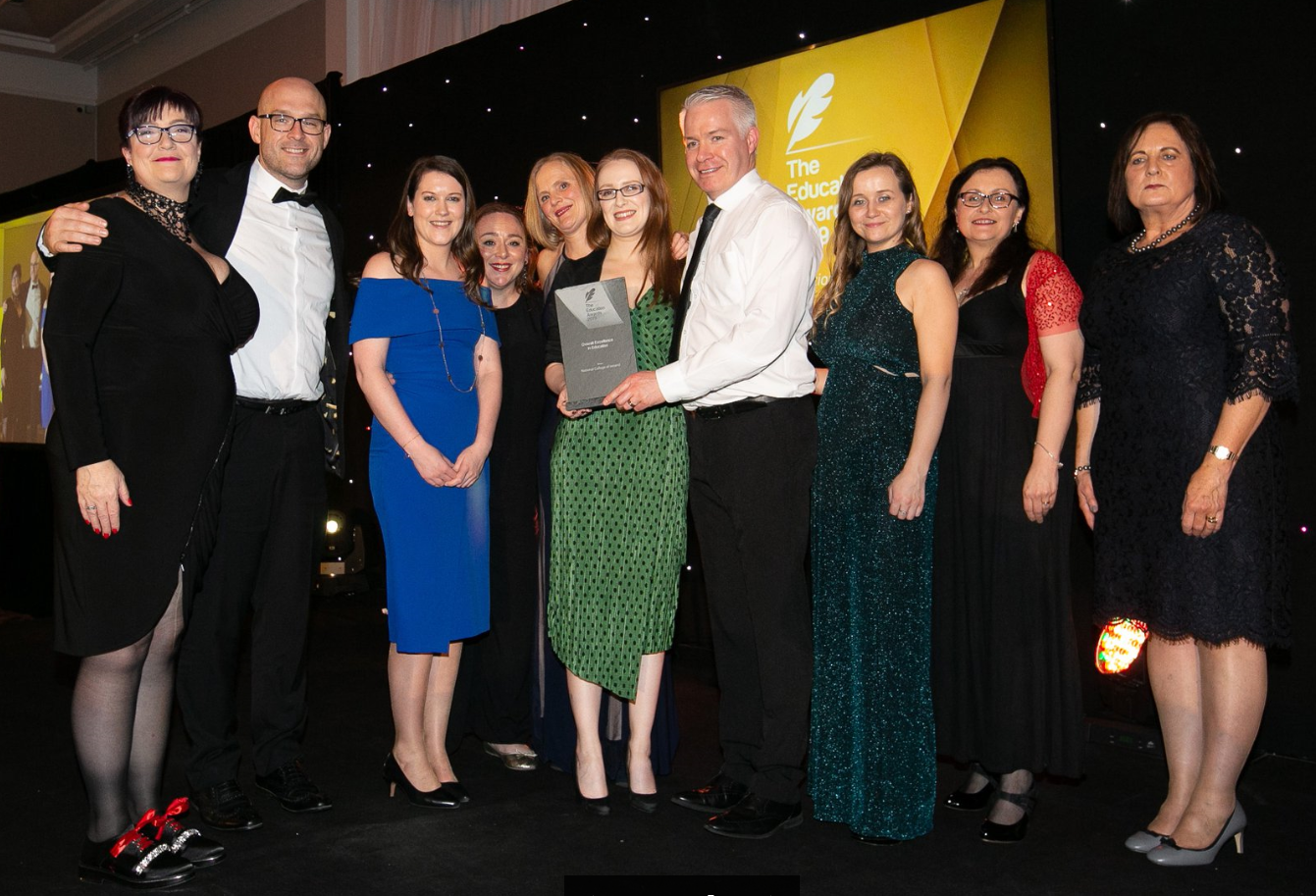 The National College of Ireland team recently celebrated winning the prestigious award for "Overall Excellence in Education" at the Education Awards 2019. Along with winning the main prize on the night, the college also scooped "Best Marketing/Communications Team" and the "Career Impact Strategy" award.
Now in its third year, the Education Awards recognise and celebrate excellence in the third-level sector in Ireland. An independent judging panel consisting of experts from educational institutions throughout Ireland as well as distinguished industry leaders brought their knowledge and enthusiasm to the judging process to objectively determine the winners.
Commenting on the standard of education provided by the college, the judges stated that:
"The National College of Ireland, with its outstanding and long-lasting contribution to education in Ireland, is an exemplary institution and it should come as no surprise that they have received this prestigious award to celebrate all that they have done for students and for the furthering of education in Ireland."
The NCI careers team received particularly high praise from the judges who mentioned the positive impact the 'Breaking Barriers and Building Networks' initiative had on students and their ultimate career choices and journeys. This impressive initiative, centred around interactive events targeted specifically for students and individual courses, showcased the successful efforts of the team and their commitment to supporting students and their career paths.
Speaking about what an unforgettable night the 2019 Education Awards was for National College of Ireland, Robert Ward, NCI Marketing Director, said:
"We couldn't be happier to have the spotlight turn around onto our Marketing and Communications Team, and to have our Career Impact Strategy recognised. The other nominees were outstanding in both categories so this is a true honour for us. Then to win the overall Excellence in Education Award was a great bonus."
National College of Ireland was shortlisted alongside a number of distinguished universities and colleges including NUI Galway, University College Cork, University of Limerick, Trinity College Dublin, Dublin Institute of Technology, Griffith College and Dublin Business School.
Congratulations to all of the winners of the 2019 Education Awards, we're already looking forward to another incredible night next year!