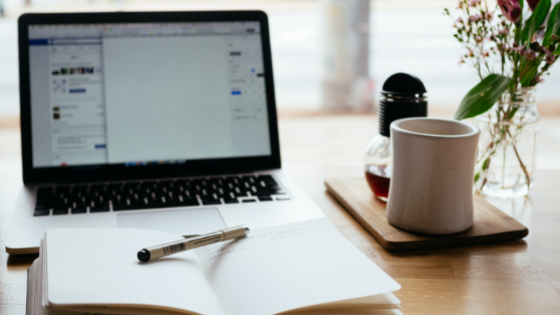 This is a guest blog post by Dr Michael Goldrick, Programme Director of the learning and technology courses at National College of Ireland.
We have seen remarkable innovation in how teachers engage, facilitate, collaborate, assess and develop dynamic, inclusive content since the start of the pandemic. In many cases, this innovation was compelled by a pressing need to reimagine a learning community that had no physical learning spaces available due to the ongoing pandemic. Throughout this process, the teachers we have worked with through our learning and technology courses have not only concerned themselves with the functionality and usability of new technologies, but more importantly, have reflected on how these technologies can enhance the learning experience for their students.
Since we returned to hosting some classes in-person with reduced reliance on online classes, there is now an opportunity for all educators to bring some of that earned innovation, back into our physical learning environments, blended classrooms and lecture halls.
Here are some big reasons why you should consider using digital technologies to enrich the learning experience of your students:
1. Students become active participants in the learning process
Integrating digital learning tools such as online quizzes, virtual games, an interactive whiteboard or smart boards into your classes when you're back in the physical classroom not only drives engagement and curiosity; it deepens students' understanding of difficult concepts and topics. Learners' information retention also improves due to the active nature of this type of teaching experience.
2. Technology provides teachers with more tools to support students
Teaching to a group of students with varying learning styles can be a challenge. Technology allows educators to cater to a range of learning methods by creating personalised learning opportunities for students that work best for them whether that's lectures, audio notes or video. Transforming your physical classroom into a virtual learning space by leveraging relevant technology will lead you on a journey to becoming a more effective educator.
3. Students have the opportunity to gain 21st century technical skills
Developing a competency for digital technology will always be of benefit to students, no matter if you are teaching students of primary school age or mature students who have returned to education to upskill. Enriching your classroom by introducing digital learning tools and highlighting how easy information can be accessed will provide students will the skills necessary for future employment across a range of roles and industries.
4. Fun! Keep your students engaged in both the virtual & physical classroom
Giving your students the opportunity to practice what they learn using technical solutions will ensure an interesting, entertaining, and memorable learning experience. This can boost dopamine levels which helps the brain function at its best and plays a pivotal role in the continuation of a behaviour. This means creating fun, challenging and competitive moments using technology when you return to your classroom next month which supports their learning journey in a scientific way.
Online and Blended Teaching Strategies for Active Learning and Engagement
At National College of Ireland, our Technology-Enhanced Learning programmes focus primarily on establishing a learning community with fellow practitioners and supporting the integration of new knowledge and skills within each person's own professional context. From this initial step, students who participate on our TEL programmes have explored new approaches to developing and enhancing the learning experience for their own students and colleagues.
As the new semester approaches, we invite you to reflect on what area or areas of your practice you would like to further enhance. Whichever learning and technology course you choose, our aim is to support you in the exploration, implementation and evaluation of a range of digital technologies to support and augment your existing practices.
Learning and Technology Courses
If you are interested in gaining a qualification in this area, we are running a number of courses in Technology-Enhanced Learning:
We offer education courses in learning and technology, early childhood education and care and teaching for further education. Explore our education course pages for further information and to apply.