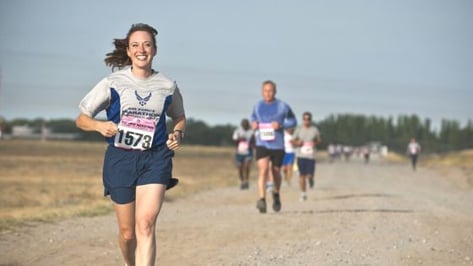 Whether you are a recent graduate looking for your first permanent position, or a skilled worker seeking a new and exciting challenge, entering the jobs market can be a scary prospect. No matter your level of experience or area of expertise, you will be entering a fiercely competitive market full of skilled workers. Therefore, it is crucial that you stand out from the crowd and make a lasting impression on the hiring managers.
Not sure how to do this? Don't worry, we have outlined below some areas you can focus on that should give you an advantage over the competition and improve your chances of landing that dream job. Good luck!
1. Continue Your Learning
In an ever-evolving jobs market, staying up to date with the latest industry trends and technologies is vital for your career as it will identify what skills are in-demand within your industry.
Dedicate time to expanding your knowledge through various resources, such as online courses, workshops, or attending industry conferences. Additionally, consider joining professional organisations or networking groups relating to your field. LinkedIn groups are a great way to connect with like-minded individuals, giving members the opportunity to share valuable content and engage in industry-related discussions.
Continuous learning not only enhances your skills but also shows potential employers your dedication and passion for your area of work and your willingness to develop as a professional.
At National College of Ireland, we offer several free courses through the Springboard+ initiative, designed to help fill skills shortages in the economy. Check out our full range of Springboard+ courses which provide you with the opportunity to discover a new skill or develop an existing one.

2. Build Your Professional Online Persona
In this digital age, having a strong online presence is paramount. Potential employers will often review the online profile of a candidate to gain further insight into their qualifications, experience and possibly even their character, to get a sense of whether the individual will be a good fit for their company culture.
Take control of your online image by creating a professional presence on LinkedIn. Optimise your profile with relevant keywords, showcase your accomplishments and experience, and engage in industry-related discussions. This will ensure that anyone who views your profile, whether they be the hiring manager or managers working within your industry, will quickly see your professionalism and what you can offer to an organisation.
A professional online persona will also encourage others to reach out and connect with you, helping you build your professional network. A strong network is a great way for you to stay informed about job opportunities as well as staying on top of the latest industry trends.
3. Ensure Your CV and Cover Letter are Relevant to the Role
When applying for a job, make sure your CV and cover letter are customised to the specific role and company you're applying for. Highlight your relevant skills, experiences, and achievements that align with the requirements outlined in the job details. Tailoring your application ensures that employers can quickly identify your skills and expertise that make you suitable for the advertised role, instead of reviewing information that, while may be impressive, is ultimately irrelevant to the position.
If you are unsure how to write an eye-catching CV or standout cover letter, then check out some of the resources in our Careers section:
4. Develop Your Soft Skills
Alongside having the appropriate technical skills to perform the required tasks, employers are increasingly seeking candidates with strong soft skills such as communication, collaboration, problem-solving, and leadership abilities. They also value individuals who can adapt quickly to new situations and demonstrate agility in their approach. Therefore, it is important that you highlight your ability to navigate uncertainty, embrace change, and tackle challenges. Whether it's on your CV or in the interview, showcase examples of how you've successfully adapted to new technologies, processes, or work environments in the past.
Highlighting your proficiency in these areas can give you a competitive edge, as they are highly valued in today's workplace.
We hope the above information helps you in your journey of navigating the competitive jobs market. For further help, please check out our Careers section, where we have a number of resources available for students and graduates looking to advance their career options, including how to prepare for an interview.