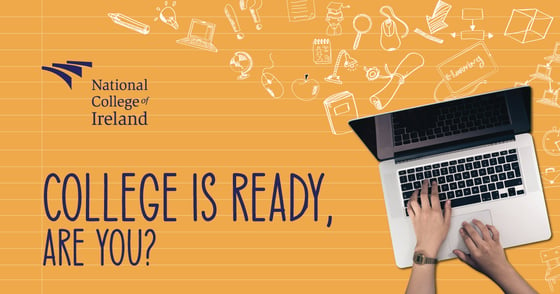 The start of the college year for new, undergraduate students this September will be like no other. Distance learning will continue at NCI for current and new students through semester one (subject to ongoing review) as online delivery of lectures will be a significant part of the timetable for the majority of students to ensure the safety of our learning community.
While new students may be anxious about starting their college journey under these circumstances, there are some benefits to this situation. This experience will teach you how to be an independent learner and it will stretch your communication skills which is something that will stand to you in the years to come.
If you're worried about learning online when you join your college course, here are some questions you should ask yourself that will help you prepare for distance learning in a post-COVID-19 world.
1. Technology: Do you have access to a laptop to learn remotely?
The majority, if not all, of your classes at NCI will be delivered by your lecturers online for the first semester which will run from September 2020 to January 2021.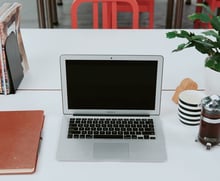 As your classes will take place by online video using Microsoft Teams, your notes will be accessible on Moodle and many of your study resources will be available online, students will need a laptop to attend class and to study remotely. As we have all transitioned to off-campus learning, we have provided laptop recommendations for NCI students to ensure you have the correct equipment to facilitate your learning. A Laptop Loan Scheme is available to help you get the technology you need to access your classes this year.
2. Course Information: Have you read the course content?
This a good time to refresh your memory of the details of the courses you have put down on your CAO application. There is an abundance of information on college websites that you may have missed while you were researching courses. You can read an overview of the level 6/7 and the level 8 courses you have included on your list to familiarise yourself with the:
Course structure and award
Career prospects
Further study options
Course content
If you're nervous about attending your college classes online, a good way to get a head start is to investigate the modules taught on the course. You can do this by visiting the CAO course page you have included on your application then opening the course content tab where you can review the modules for each semester of the course, the indicative content and the recommended reading. This will help you become comfortable with the content of your lectures before you start classes in September.
3. Learning Methods: Do you understand how you learn best?
The team at NCI understand that it has been an especially turbulent time for the Leaving Certificate class of 2020 as you prepared for the state exams which were subsequently cancelled, and the results have been delayed until 7th September. Even with this confusion, you will have a lot of experience preparing for in-class tests and exams from your second-level school days which will have helped you understand what type of learner you are.
According to the VARK model designed by educational theorist Neil Fleming, you may be a:
Visual learner
Auditory learner
Reading/writing learner
Kinaesthetic learner
Once you understand how you learn best, this will guide your study practices when you join college. For example, if you are an auditory learner, online classes may benefit you as you can listen back to recorded lectures to fully comprehend your subject. Overall, it's important to accept that certain learning styles may not suit you but once you figure out what works best for you, it will be a game-changer.
4. Online Resources: Have you explored the supports available to you?
One thing that differs from secondary school to third-level college is the layers of resources and supports that are available to you. Before you start college, you should start exploring what services are available in the college and how you can access them so you can make the most of these when you need them.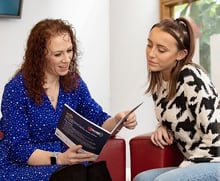 When teaching moved online back in March, our academic and student services all transitioned online at NCI to support our students remotely. This includes our Getting to Grips learning support sessions, our Library Help Centre and online chat, along with access to our Student Counselling and Wellness Service.
The National College of Ireland campus in the IFSC is a small one which means that when we do all return to on-site activities, you are never too far away from accessing the resources you need but for now, new students can avail of our support services online so you are not at a disadvantage.
5. Getting Involved: Are you ready for the social side of college?
Your college years aren't just about sticking your head in the books to achieve your academic goals. This is an important time in your life where you will meet people who will have a powerful impact on you and become your lifelong friends. You will also start to understand how you as an individual operate, what type of situations you thrive in and how you see your future, both personally and professionally.
Part of this personal development is engaging in social activities to meet new people and create new experiences. This is particularly beneficial for first year college students who will be joining a course where your classmates are from a diverse backgrounds.
At NCI, we recognise the importance of developing relationships with your peers at this early stage of your college life. While this will be difficult during your first semester, there are ways to be social while social distancing by taking part in activities organised by the Students' Union. Start following NCISU on Instagram now so you can be aware of their plans for the upcoming semester.
You will also be able to get in touch with your classmates through email and MS Teams so you can organise other ways of socialising such as:
Following each other on social media
Setting up a class WhatsApp or Facebook Group
Hosting a virtual video game competition
Scheduling a catch-up over coffee on MS Teams
Joining clubs and societies and following them on social media
Whatever way you meet your new classmates online, let us know by sharing your photos on social media tagging @NCIRL and including #MyNCI.
Do you feel a bit more prepared to start college in a socially distanced world now? To ease your worry further, take a look at these resources for CAO students starting college in 2020 which includes student and graduate stories, key facts about NCI and other useful information.
Let us know in the comments below if you have any questions or get in touch with our School Liaison Officer, Karen Campbell, if you have any specific queries and she will be happy to help!