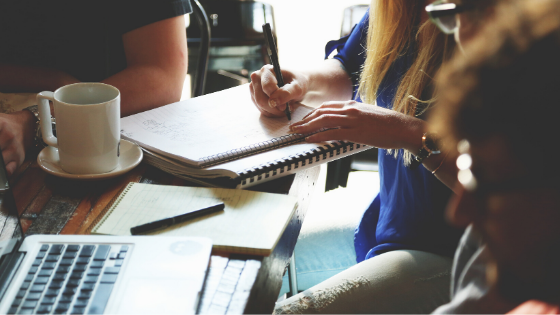 Upskilling is a great way to give your career a boost by learning additional skills or improving your existing skillset. It's also an effective way to build confidence in your capabilities leading to a feeling of self-fulfilment which can have a positive effect on your personal wellbeing.
Is it worth spending your extra time upskilling? Absolutely; upskilling can help you:
Discover a new career path or passion
Enhance your CV and expand your employment opportunities
Get a promotion as a result of developing your abilities
Here are some free ways that can help you upskill outside of the workplace:
1. Sign up for a free course
Did you know you can get a qualification for free or at a reduced cost under the Springboard+ initiative?
At NCI, we offer a range of computing courses under the Springboard+ Initiative in areas where there is a skills shortage in Ireland including data analytics, cybersecurity and software development.
These courses are offered free of charge for people who are currently employed or for 10% of the normal course fee if you are currently employed. With some of the courses delivered fully online (some will have a blended learning approach), you don't even need to be based in Dublin to join.
If computing isn't for you, try some free courses on Udemy or Coursera related to your area of interest to keep your mind active outside of the workplace.

2. Learn a language
If you have ever travelled to another country where another language is spoken and discovered that you can't understand the menu to order some food, you'll understand the value of learning a new language. Speaking a second language can be beneficial in these personal situations but it can also benefit you professionally. Think of it as a way for you to connect better with colleagues in international markets or reach new clients in different parts of the world.
A quick, free and easy way to start learning a new language is to use the popular Duolingo app which offers a range of languages from Spanish to Klingon (although we're not sure how this would advance your career!). Alternatively, you might know a native speaker who is willing to teach you another language in their spare time. This would be mutually beneficial as it means your friend would also be upskilling as they are improving their communication skills by teaching a language.
3. Become a volunteer
Leadership, communication, time management, problem-solving, teamwork… volunteering in your spare time can help you build on a number of soft skills that will come into play in your professional life. Taking part in volunteering activities is particularly beneficial for students and recent graduates who may not have enough work experience to include on their CV.
There's an abundance of volunteering opportunities if you're willing and eager to get involved. One example is the Early Learning Initiative (ELI) which is based at National College of Ireland. ELI was established to support local communities in the Docklands area of Dublin by providing world-class parent and child learning programmes. The ELI Volunteer Programme offers a unique way to contribute to society with one volunteer commenting that:
"The programme shows how such small contributions of time can make such a positive change to both those volunteering and to the community they volunteered into."
Getting involved in the ELI Volunteer Programme will help you improve your communication skills and give you a genuine sense of fulfilment. Engaging in this activity can also help you to connect with the community by understanding the needs and problems that need to be addressed.
While volunteering may have moved online recently, there are still many opportunities available to get involved from home, you'll find some examples on the Volunteer Ireland website.
4. Attend virtual and in-person events
There are a number of graduate recruitment events, job fairs, productivity seminars, breakfast briefings and industry events taking place throughout the calendar year that can change your perspective on your career direction and steer you towards a new path. Many companies transitioned to virtual events in during the pandemic and, while online networking may be limited, this approach has the added benefit of not requiring travel meaning you can easily attending as many events as you wish.
Here at NCI, we regularly run free events both in the College and online. One example of on-campus event is our Partners in Business lunchtime series in association with the Irish Independent. The series featured industry leaders such as Enterprise Ireland's Julie Sinnamon and Terence O'Rourke and Cullen Allen and Colum O'Sullivan from Cully and Sully who discussed the strength of their partnerships and how they grew their businesses.
While recent NCI events have been a little different, you can still listen back to each Partners in Business podcast to gain insights from these experts.
5. Explore online resources
No matter what area you are focused on progressing your learning in, there are YouTube videos, tutorials, podcasts, TED talks and online articles available to guide you towards educating yourself. We recommend finding trusted experts to follow for valid, timely and useful information such as Jeff Bullas for digital marketing or Brian Krebs for cybersecurity.
If you're planning to apply for a new role and need career-related resources, our NCI Careers Team has a range of CV and cover letter templates, advice for preparing for interviews and tips to develop your online presence. Don't forget to make use of our Career Development & Employability Service if you're an NCI student or recent graduate.
It doesn't have to end there; there are a lot more things you can try in your spare time to improve your skills such as finding or becoming a mentor to improve your leadership skills or freelancing on external projects. Let us know how you plan to upskill in the comments below.