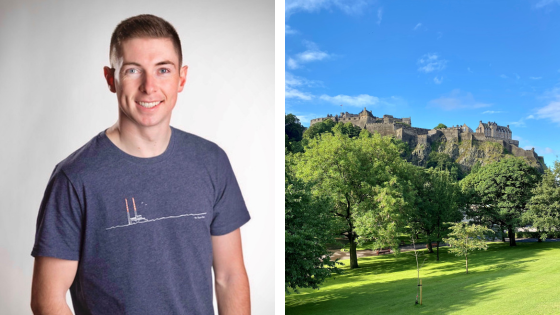 After a successful year completing his work placement with PwC UK in Edinburgh, Andrew Conlon is preparing to return to National College of Ireland to begin his final year of undergraduate business studies. During his work placement, Andrew was presented with the opportunity to begin his Chartered Accountant exams, which he passed with flying colours, as well as work from various offices across the UK, meet lots of new people and make lifelong memories but now, he is ready to apply the practical experience he has gained during his placement to his studies.
Before he jumps back into the books, Andrew took the time to share insights into studying at NCI and his work placement experience below.
1. Why did you choose to study the BA (Hons) in Business at NCI?
When I was deciding on a course to study, I was determined to do my research and not enter a course blindly like I had done through the CAO that I subsequently didn't enjoy and dropped out of. I had some family members study at NCI so I checked it out online and dropped into the city centre campus to pick up a prospectus and get a feel for the place.
The BA (Hons) in Business caught my eye due to the range of topics it covered. I was keen on the idea of completing work placement as it would break up the 3 years of studying and it would also to give me a competitive edge as a graduate as I would have practical experience by the time I finished my degree. I previously attended a large university and thought the more personal approach at NCI would be beneficial and 3 years in, this has proven to be a huge advantage for me.
2. Can you share some insights into studying business at NCI?
The full-time undergraduate business course is brilliant. It builds your knowledge from the ground up and covers so many disciplines, for example you study Law, Marketing and Accounting in first year which is a great way to discover what you're most interested in.
You're assessed in a structure way which is designed to avoid cramming and give you experience in group work, presentations, projects, reports and exams. The lecturers are approachable and helpful, and the College has numerous supports in place for assignments and exams.
3. You completed your work placement with PwC UK recently. Tell us about your experience working there and what you learned as a result of your placement.
I was in contact with the careers department from my first year in relation to completing my placement outside of Ireland and the team was so helpful by providing resources, support and advice.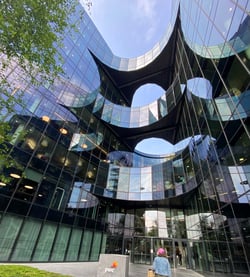 I had a really challenging and engaging recruitment process with PwC UK that had several stages and took a few weeks to complete. I was delighted when I got an offer to work in Audit in their Edinburgh office for 11 months. At the time I had no idea that part of my placement would involve being registered as a student with the Institute of Chartered Accountants Scotland to sit the first of three years of the course. It's been an extremely challenging and enjoyable year spent learning about accounting in the real world, travelling to clients all over Scotland and learning the ins and outs of audit. I began with little accounting knowledge and through studying and being coached by colleagues, I have progressed from basic tasks to auditing sections of financial statements by myself. The placement has provided me with fantastic experience and, as a massive bonus, has given me the opportunity of a graduate role and a pathway to being a Chartered Accountant.
4. Do you have any advice for someone who is considering returning to education?
Do your research, speak to as many people as possible such as current or past students and staff. Believe in yourself! It had been years since I sat the Leaving Certificate but I trusted that I would apply myself.
5. Finally, what's next for you and your career?
Although I should have a graduate role with PwC secured, my focus for now is to return to NCI for my final year of study and achieve the best result I can for my BA (Hons) in Business. I was so determined to return to education and I will take great pride in my degree. After that, I will likely return to Edinburgh to study and work towards the being a Chartered Accountant and see what doors that opens.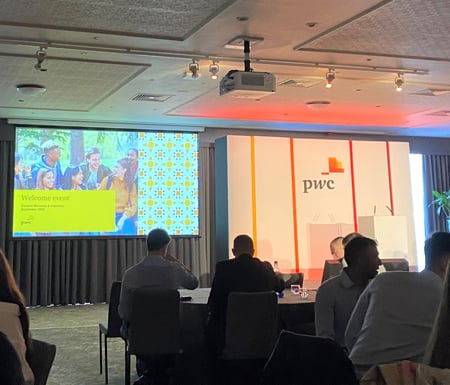 Andrew is currently studying the BA (Hons) in Business at National College of Ireland. Take a look at the different application options available to you depending on the type of student you are.