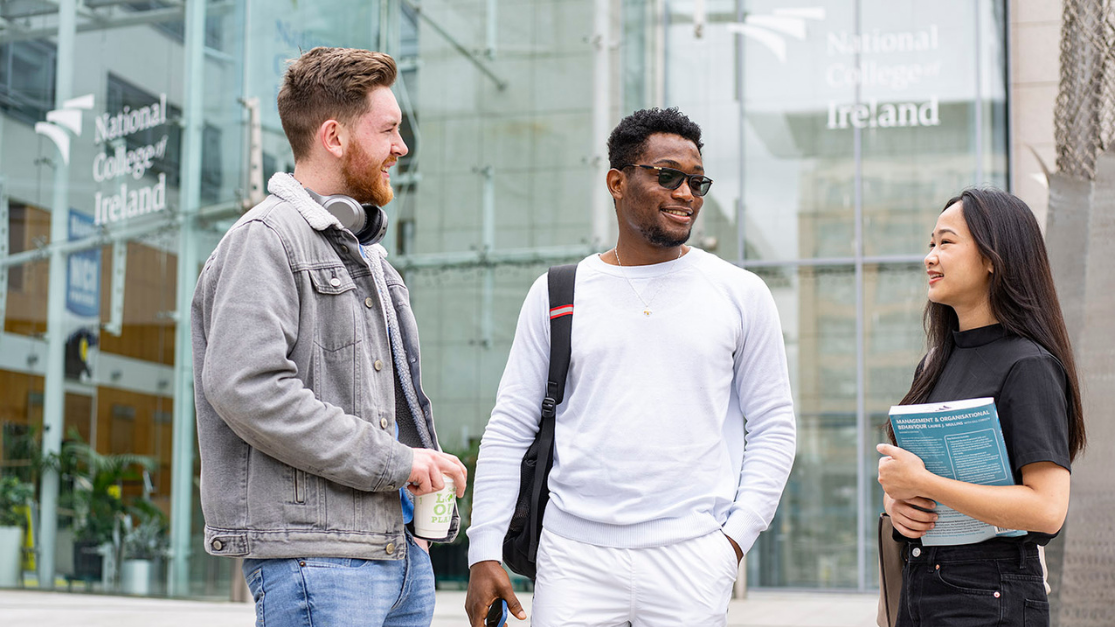 Data Scientist was named the best job for three years in a row by Glassdoor in the USA. Here in Ireland, the Expert Group on Future Skills Needs predict a demand for 21,000 additional professionals with high-level data science skills – so why not consider a degree in Data Science to future-proof your employability?
Unhappy with your CAO choices? You should consider our four-year honours degree in Data Science at NCI.
Data Science is an inter-disciplinary field that builds on computer science, mathematics, statistics and machine learning. Data is found in many places, most obviously structured sources such as databases, but also text, images, video and other unstructured sources. As a data scientist, you will study information and work out how to turn it into a resource for business, government and social strategies.
Data is increasingly used by companies in key areas of the business process, such as sales and marketing, operations, customer services and security. Programming, maths, stats and databases are essential classes in this practical course - but so too are problem solving, machine learning and communication.
Watch: Data Science Webinar
We hosted a webinar with Dr Arghir Moldovan, Programme Director of our BSc (Hons) in Data Science, along with professionals working in this space who shared interesting projects they have been involved with and who discussed the opportunities open to data science graduates. Watch it here:
What's involved in the course?
In third year, alongside artificial intelligence and data architecture, business intelligence is a core module. Third year also sees you receive a 6-month work placement, giving you the opportunity to apply some of the knowledge you've already gained in a real workplace – as well as the opportunity to learn what it takes to function as part of a team.
In fourth year, elective modules mean that you can choose your own specialisations – you may wish to focus on Financial Data Analysis or Healthcare Analytics, based on your work experience or career preferences; or you might prefer deeper dives into system modelling simulation and optimisation, or predictive and prescriptive analytics.
Some students will take their degree on to further studies at master's level in subjects such as cybersecurity, cloud computing or data analytics. However, with an average entry-level salary of €45k and plenty of scope for progression and promotion, you may decide to apply your degree in Data Science directly in the working world, potentially in a variety of organisations, including multinationals, financial services or professional services companies, for example; Google, Facebook, Microsoft, KBC, AIB, Eir, SAP and Citi. At National College of Ireland, we regularly see students end up on graduate programmes at the businesses where they had previously worked their third year placement.
In the video below, Dr. Arghir-Nicolae Moldovan, the Programme Director of the BSc (Hons) in Data Science, discusses the benefits and the employment opportunities the course will offer students:
If you are an inquisitive person with an analytical mind, who doesn't just want to solve existing problems but to come up with the next set of questions, then you are a data scientist in the making!
Studying Data Science at National College of Ireland
Students have the option to include both of our data science courses on their CAO form to ensure that they can accept an offer for the Level 6 course if they do not meet the requirements for the Level 8 course. View the course pages for further information:
If you didn't get the required H5 in your Leaving Cert maths results, you can sit our Alternative Mathematics Exam which will allow you to pursue the course if you receive a pass grade.
Uncertain of committing to a degree course? Consider the level 6 Higher Certificate in Data Science. Graduating after 2 years, the Higher Certificate allows you to progress to degree level at a later stage. A H5 is required in Maths.