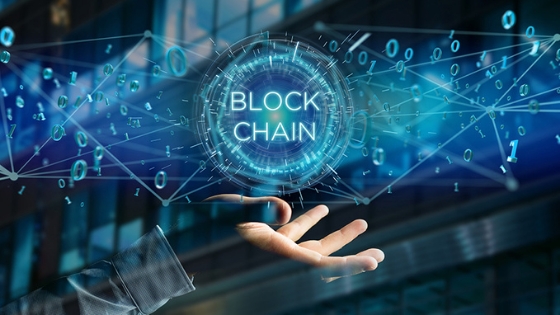 The Higher Diploma in Computing specialising in Blockchain offered through Springboard+ and the Human Capital Initiative (HCI) starts in January 2021. This one-year course is offered free of charge to those who are unemployed and at a reduced rate of 10% of the course fee to those who are currently in employment (the student contribution fee for this course is €540).
Visit the course pages on the Springboard+ website for instructions on how to apply:
Associate Faculty member of NCI's School of Computing, Seán Heeney, will be lecturing on this programme. Having always been interested in computing and repairing PCs, Seán graduated with both a Higher Diploma and Master's degree from NCI and has gained experience with international companies including eBay, Paypal and SAP in areas such as merchant risk and compliance and cloud integrations. Seán currently runs a small computing service alongside his teaching responsibilities at NCI.
"By investing in higher level education, you are starting a journey that it is not only based on technical knowledge and ability but also on enhancing many of the soft skills and competencies required to hit the ground running when entering the industry. The Higher Diploma in Science in Computing at NCI is here to support your journey into this area."

Seán Heeney, Associate Faculty, NCI School of Computing
Seán answers some of the key questions about the course below.
1. Can you share an overview of the Higher Diploma in Science in Computing specialising in Blockchain?
The higher diploma is a fantastic fit for both industry preparation but also from a personal interest and upskilling perspective, potentially even for those changing working domains.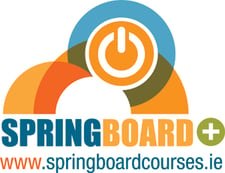 It combines a vast array of topics within the computing field such as Databases, Software Development and Web Design. In Semester 1, the learner will take a deep dive into computing fundamentals and become proficient with these essential skills. From Semester 2 onwards, the learner will specialise in Blockchain.
There has been a tremendous volume of discussion with regards to the topic of Blockchain. While many proclaim its disruptive nature to existing industries is a break away from pre-defined standards, many remain unclear about this soon to be commonplace technology. Crypto-currencies, in particular Bitcoin, come up in this discussion all too often but the real nature and implementation of Blockchain remains unclear and misunderstood.
NCI's Higher Diploma in Science Computing specialising in Blockchain aims to clear up this ambiguity and to upskill and enable learners to capitalise on this ground-breaking technology through investigation and practical implementation of Distributed Ledgers, Smart Contracts and Decentralised Applications. This programme also provides students with the crucial computing skills to be effective and competitive within industry, including programming, databases and web development to name a few. Upon completion of this course, students will have the opportunity to gain a Master's in Cloud Computing with an advanced Blockchain specialisation.
2. Can you share some innovative examples of Blockchain?
There are many pre-existing domains which are welcoming Blockchain and DLT technologies with open arms, many primarily focusing in Finance, Supply Chain, government and healthcare. Blockchain technologies have already begun to take shape in many facets of our everyday lives with industries these industries already embracing this technology:
Supermarkets: The supply chain in supermarkets through 100% traceable products
Payments: For instant payment processing across the globe with transactions confirmed in minutes
Voting: Implemented as the sole guarantee when voting, with all citizens votes stored permanently and securely with no possibility of tampering
Identification: Enabling the digital identification of billions of people around the world, eliminating the need for traditional physical documentation when travelling abroad
Health: Tamperproof and convenient access to your medical records directly from the blockchain, anywhere in the world.
Institutions already making effective use of Blockchain Technology include, HSBC, VISA, Unilever, Shell, Maersk, British Airways and the CDC to name a small few.
3. What level of technical knowledge does a student need to have to apply for this course?
A question which consistently comes up in discussion when deciding upon a conversion course is the level of technical ability is required. My response remains the same and focuses on what I feel are three requirements:
1. Time: That you have the time to invest in completing the course. Time to invest in the learning materials, time to upskill with the new technologies and concepts delivered to you as part of this course.
2. Interest: That you have a fundamental interest in computing, regardless of your specialisation. How your mobile device interacts with cloud services, how a computer functions, the importance of database technology and the dynamic nature of the technology domain to name only a small portion of the topics covered.
3. Vision: That you have envisioned what you would like to do with your newly learned skills and where you would like to see yourself once you have completed the course.
For those who may be concerned about their current exposure to computing and confidence level, there should be no hesitation. The purpose of joining the course is fundamentally to upskill in technical areas which are new and foreign to you. I have always lived by the same rule in my past experience in any personal projects or in industry and it has grown from both teaching personally and in academia. New learners are always concerned about making mistakes or 'breaking' something, but they need to understand when dealing with computing, you cannot break anything as everything can be fixed and maintained. Once this is understood and accepted, your confidence will then begin to grow.
For those who would like to prepare for the first semester of this programme, I would advise, SQL fundamentals and HTML fundamentals from W3Schools. For those with a thirst for Blockchain knowledge, I would recommend diving into the crypto and blockchain domain with Coinbase and Cointelegraph.
4. What skills and abilities will students have upon completion of this course?
Upon successful completion of this course, you will have the ability to develop and successfully manage a DLT/Blockchain Environment with 2 major specialist domains, Smart Contracts Development with Solidity and Hyper-ledger development primarily dealing in Python Programming language.
You will also develop knowledge in all components which make up the blockchain and how it operates, further to this you will have the understanding and skill to provide consultation to potential blockchain adopters, and understand at an in-depth level what are the real underlying benefits of this revolutionary technology.
Additionally, as part of the overall Higher Diploma course, you will develop skills ranging from web development, to database admin, to computer architecture to software development.
5. What type of roles could I apply for after completing this course?
There is a wealth of opportunities available for students having completed this course.
Firstly, students will have much needed exposure and skills relating to Blockchain, both in smart contracts development and working with DLTs such as Hyperledger. This course is offered through Springboard+ and HCI to fill the skills shortage in this area and as such, there is a gap in the demand for graduates of this speciality and the number of candidates available.
Additionally, graduates will have developed skills in web design, databases and software development, ideally positioning themselves for a career in the IT and computing domains, with roles such as Web Designer/Software Engineer/Blockchain Architect.
Further to this, there are also options and opportunities available for further studies at NCI through postgraduate programmes such as the MSc in Cloud Computing or the MSc in Cybersecurity which would further build on any your specific areas of interest.
Studying blockchain through Springboard+ at NCI
At National College of Ireland, we have the opportunity to offer a number of computing courses for free or at a reduced cost to eligible applicants under the Springboard+ and Human Capital Initiative (HCI). These courses are free of charge for those who are unemployed and for those who are in employed, there will be a fee of 10% of the normal course fee (visit the Springboard+ website for information on the eligibility criteria).
Applications for our blockchain courses are open, click the links below to apply on the Springboard+ website for your chosen course:
Places are limited, applications will close when classes are full so we would encourage those interested to apply as soon as possible (applying is free of charge).
See what our Springboard+ graduates say about say about our courses...
Seán Heeney is a lecturer on the Higher Diploma in Science in Computing specialising in Blockchain at NCI. This is a part-time programme which will be run online and can be joined from anywhere in Ireland.