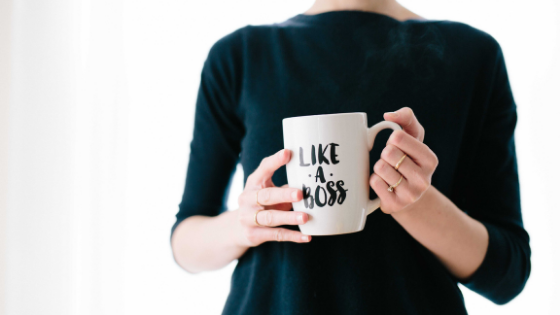 Believe it or not, many successful businesses began during economic crises by recognising a new demand and establishing a product or service which meets that need. While there isn't a perfect time to start a new business, persevering and pivoting into in-demand industries can be the difference between the success or failure of a new business venture.
If you're thinking about capitalising on an idea that's been niggling away at the back of your brain but you're not sure where to begin, explore our range of entrepreneurship courses that can help you develop the skills to build and lead your own business, including postgraduate programmes specifically focused on entrepreneurship and our internationally-recognised MBA.
To get you into the entrepreneurial mindset, we've gathered the stories of 5 NCI graduates who went on to start their own businesses across a range of different industries.
Deirdre Monks, Full Circle Data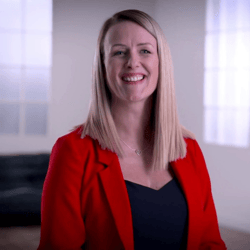 Deirdre might be familiar to you if you've spotted our ad campaigns in recent years. After studying the Higher Diploma in Science in Data Analytics, she took the big step of starting a business intelligence company, Full Circle Data, in 2017 which specialises in revenue optimisation through predictive modelling.
Having worked with databases for over 20 years and using the knowledge she gained during her time at NCI, Deirdre is skilled in helping clients use data strategically to increase customer acquisition, loyalty, and retention. She's a great ambassador for NCI with her company marrying together her business and computing experience.
Luke Mackey, Bamboo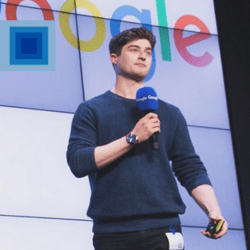 Growing up, marketing graduate Luke always had an entrepreneurial mindset. He came up with the idea for Bamboo while still at college and started working on it full-time within NCI's Business Incubation Centre when he graduated. Bamboo is an easy-to-use app which allows hungry people to skip the queue and order food online in advance with a particular focus on the busy corporate customer who needs to grab their lunch or coffee fix in a hurry.
Having received initial funding from Enterprise Ireland, Luke closed the first round of investments having raised €540,000 which helped set the business up successfully. While Luke notes that starting a business straight out of college comes with a unique set of challenges, he says that entrepreneur life can be rewarding, and he knows that he has put himself on the path to a great career in five- or ten-years' time.
Mark Kavanagh, Wexbury Spirits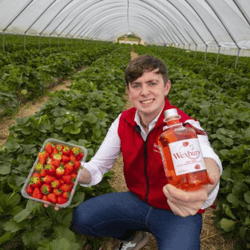 Wexford born entrepreneur and NCI marketing graduate Mark was featured in the Irish Independent last month where he explained how his cheeky roadside signs promoting his strawberry stall at age 13 inspired him to launch his own strawberry-infused vodka which is being stocked in a number of SuperValu outlets this summer. Mark's brand, Wexbury Spirits, was born during lockdown when he started experimenting by mixing his leftover fruit with vodka and sugar.
Currently completing a master's degree in business, Mark propelled his newly launched brand into the spotlight further this summer by entering Enterprise Ireland's Student Entrepreneur Awards 2021 where he made it to the top 10. We know that we're going to hear a lot more from Mark and Wexbury Spirits in the future and wish him the best of luck!
Devan Hughes, Buymie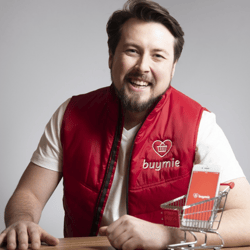 Grocery delivery service Buymie, co-founded by NCI business graduate Devan Hughes, is a compelling pandemic success story. The service expanded from Dublin into Cork, Limerick, and Galway as the demand for shopping delivery exploded with the company being valued at €15m prior to a €5.4m equity raise according to the Irish Independent.
An ambitious individual, Devan previously launched 3 failed business ventures before achieving success with Buymie. His career experience to date provided useful lessons and different skillsets to put Devan in the fantastic position of offering employment in the midst of a pandemic which he recently commented is 'the greatest perk to come from Buymie's success'!
Lauren Gilbert, Careerways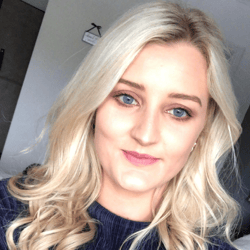 A newcomer to the entrepreneurial space, NCI Human Resource Management graduate Lauren Gilbert launched Careerways in 2020 to help people figure out what their career journey can look like and to help them maximise their potential. Along with running her own startup, Lauren works as a Senior HR Generalist and has used her experience in this area to provide advice and useful resources such as CV templates on her website to assist job hunters in their quest for a new role and a successful application.
The flagship Careerways product is a guided planner which is filled with tips to help people achieve their career goals and success on their terms. Lauren, like many NCI Alumni, is still in touch with us and has kindly provided a discount code (NCI15) offering 15% off her planner. Thank you, Lauren!
As demonstrated by these examples, the entrepreneurial spirit is thriving amongst the NCI community. If you have ever thought about starting your own business but you're not sure where to begin, register for an upcoming information event to find the best option for you.