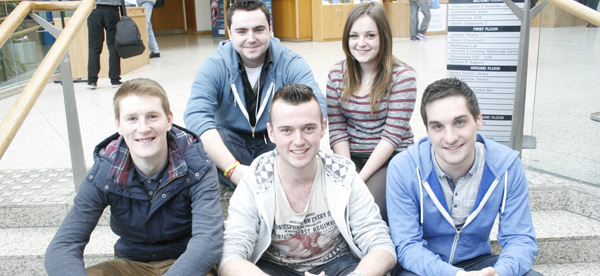 There are celebrations on campus today at the news that Greg O'Donoghue, outgoing Vice President of National College of Ireland's Students' Union, has been voted in as Vice President for Welfare at the Union of Students of Ireland.
In his work at NCI, Greg (pictured far right in the image above) was committed to championing welfare projects and supported students both collectively and through individual casework.
He has also worked closely with USI on launching two national campaigns at NCI and contributed to the USI Mental Health Strategy.
The NCI community, including staff, faculty, students and SU Officers, all join together to congratulate Greg on his new position, and look forward to hearing of all his many future successes.
Check out Greg's tips for making the most of student life, as published in the Sunday Independent.
Questions? Feedback? Leave us a comment below. All commenters on NCI's blog get added to a raffle, to win a weekend away!