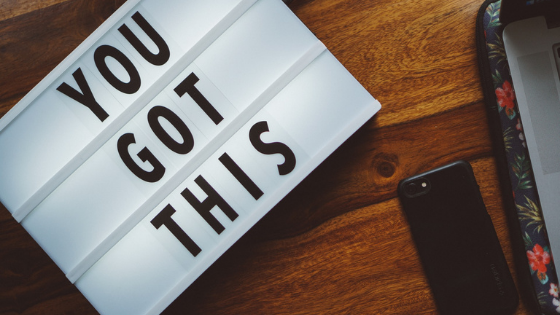 NCI Careers Advisor, Jennifer Kwan, shares her tips for researching career options and how these skills can boost your employability as part of our Career Tips Blog Series.
One of the primary reasons that many of us attend third-level education is to equip ourselves with the knowledge and skills to acquire a better job than we would have gotten straight from school. If you're anything like me, you listened to a select group of adults on what they thought would fit you best and you went with it. How many of you dived into researching career options before you started your degree? I certainly did not, mostly because I didn't know how to, nor did I understand why it would be helpful.
Researching career options is one of the best ways to help you secure a job. As you research career opportunities and pathways, you will start to identify preferences as to what type of work you would like to do. Being open to different opportunities, while being clear about what career path you want to take will help you create your personal brand identity that will stand out from everyone else. Through your research, you will also identify employers and organisations that hire entry-level roles as well as senior roles within the career path that you're interested in. You'll get to understand what professionals have done in order to achieve their dream roles and you might find an alumni who holds your dream job to connect to.
Researching your career options will greatly enhance your employability as it requires developing your social capital, your identity capital, and your psychological capital. All of these will lead into helping you land a job. Here's how you can do it.
Start with Broad Research
Look at career websites that outline graduate opportunities and pathways from your degree such as:
If you're an NCI student, you can also access your Career Advisor's Moodle page and watch back recordings of employer presentations to get an understanding of your next step.
Picture the Job Market Today
What jobs are currently being advertised in your general field of interest? What are the criteria for senior roles as well as entry-level roles? Are there requirements for further education down the line or is experience what matters most?
Popular job websites in Ireland include:
As an NCI student, we recommend that you subscribe to our Careers Newsletter and explore the NCI360 Jobs Portal for current graduate roles across a broad range of industries.
Leverage the Alumni and NCI Employer Network
National College of Ireland was founded in 1951, that's 50 years of graduates! If you're an NCI student or graduate, that's a huge network of people like you who have become highly impactful and successful professionals. Here are some ways you can research career options by leveraging your NCI network:
Use the Graduate Destination Reports to see where recent graduates from your course have gone. You now have some ideas of company names to follow and job titles to search.
Join LinkedIn groups for Business, HR, and Tech to get an overview of the network current students and alumni in NCI. These groups are always full of ads for graduate-level roles as well as resources to help you maximise your employability.
Use the search feature on LinkedIn to find professionals who have the job titles that you are aspiring to and who work in the companies that you would love to work for. Are any of them NCI alumni? What have they done since leaving college to get to where they are today? What was their first role? What other qualifications have they earned along the way?
Follow the NCI Career Service on Instagram to hear from alumni and employers about opportunities for NCI graduates.
Participate in mentoring programmes and build your professional network and self-efficacy.
Connect and Engage
The last phase to researching a career is connecting and engaging with people. Nowadays, we have two networks: physical and online. Audit both for connections that can give you more information about career paths and assess where you have gaps in your connections. Here are some ideas:
Ask your connections for an informational interview in which you ask questions about their career path and their job. Make sure you have a pitch about yourself so they remember you.
Connect with people who aren't already in your network. NCI's Careers Service help students do this by organising a number of specialised and career-driven events throughout the academic year.
Use LinkedIn to find people who may be advertising roles, who are managers in companies that you want to get into, and who are professionals in the entry level job that you think you'd love.

Here's a sample message you can use when sending a request.

"Hi [THEIR NAME], my name is [YOUR NAME] and I am a student at National College of Ireland studying [DEGREE TYPE]. I noticed that [COMMON GROUND]. I would love the opportunity to connect with you and learn more about your career path and experiences. All the best, [YOUR NAME]."


Remember all those companies that you found in your searches from earlier. Follow them on LinkedIn and social media as they may only post jobs through these platforms.
Learn to be resilient
Exploring options early in your degree is essential to getting a better understanding of the market that you're entering and the career opportunities available to you in the short and long-term. You may face periods of confusion and uncertainty about what you'll be able to do, but that's how our Careers Team help NCI students.
You may also feel that you experience silence when reaching out to people online, this helps with resilience. However, if you are ready to start connecting with professionals and engaging them in conversation you will not only develop your network, but also a much clearer idea of your own identity and ability to put yourself out there.