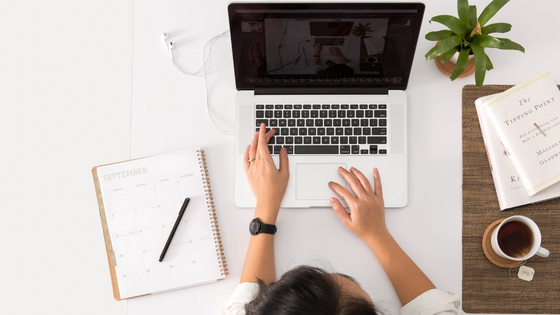 It's easy to see why many students choose to study international business.
Whether you have a business background or you're transitioning from another discipline, a postgraduate degree in international business can accelerate your career by helping you step into a middle to top management position in a global organisation. You will gain a high level of knowledge across a range of relevant topics that will impress your current colleagues or future employers in a job interview.
If you're in the process of making a decision about your career, these compelling reasons to study international business may provide valuable insights and guide you in a new direction that works for you.
1. Gain a Competitive Edge
With a master's degree in international business, you'll stand out among other candidates in the jobs market. The comprehensive curriculum covers essential business modules such as Marketing in a Global Environment, Contemporary Issues in Global Finance and Leading, Managing and Planning in Organisations, meaning you will gain well-rounded knowledge of global business operations.
The key business skills you will develop will allow you to showcase the expertise you have gained, making you an ideal candidate for roles in multi-national organisations such as Google, Apple, Microsoft and Dell. Graduates of this programme are employed by well-known companies such as Accenture, Amazon, EY, DocuSign, KPMG, ServiceNow and Workhuman.
2. Travel and Work Abroad
Studying international business opens up numerous opportunities for you to live and work abroad. As you graduate with a Level 9 qualification, you can apply your knowledge in a new market and gain valuable international work experience. Immerse yourself in different cultures, make lifelong memories, and broaden your perspective on a personal and professional level.
Even if full-time work abroad isn't your immediate goal, global organisations often offer short-term travel opportunities for conferences, events and training and development purposes.
3. Learn from Industry Professionals
At National College of Ireland, our MSc in International Business is taught by experienced professionals who are actively working in various industries. These associate faculty members bring real-life examples and case studies into the classroom, allowing you to learn from their wealth of industry experience.
Our School of Business combines academic theory with practical knowledge, providing you with a well-rounded education that prepares you for the real world of business. With a track record of scholarly research and a passion for teaching, our faculty is committed to helping you reach your full potential.
"The combination of full-time professors and part-time lecturers from industry brought a wide range of skill and experience to the classroom."

Samantha Toner, MSc in International Business graduate
4. Develop a Global Perspective
As with studying abroad, focusing your learnings on international markets can equip you with a deeper understanding of the business world. This outlook may lead you to consider new career paths, industries or emerging fields that you might not have imagined before.
The MSc in International Business offers students the opportunity to work on research initiatives and practical projects related to the globalisation of organisations. By tackling these challenges, you'll be ready to impress employers who value candidates with a thorough understanding of operating in a global business environment.
5. Flexibility for Working Professionals
If you're a working professional seeking to further your education, our part-time MSc in International Business is designed with your needs in mind.
The flexible schedule allows you to attend live classes on Monday and Wednesday evenings, along with Saturday workshops. Most classes are delivered online, making it convenient for you to balance work, personal commitments, and your studies. Campus classes will be scheduled in advance; these classes may also be streamed online for those who are unable to attend the in-person session. Whether in person or through online streaming, you'll have the flexibility required in today's post-Covid world.
6. Improve Your Employability
By studying international business, you'll open doors to exciting career opportunities across various industries and countries, applying the expert knowledge you learned during your postgraduate studies. The expert knowledge gained during your postgraduate studies will position you as a highly sought-after candidate for both global and multinational companies based in Ireland and specifically Dublin. Employers often search for keywords like "international business" when hiring for new roles, meaning your qualifications will align perfectly with their requirements.
Enrol in the MSc in International Business at NCI
We are currently enrolling for the September 2023 intake of our MSc in International Business. Whether you choose the part-time or full-time option, this course will empower you to achieve your career goals and thrive in a global business environment.
Visit the part-time or full-time course pages to learn more and to start your application. You will be taking the first step towards an exciting and fulfilling career in international business.
If you would like to learn more, we recommend that you join one of our upcoming information events either online or on campus. Visit our events page to register.